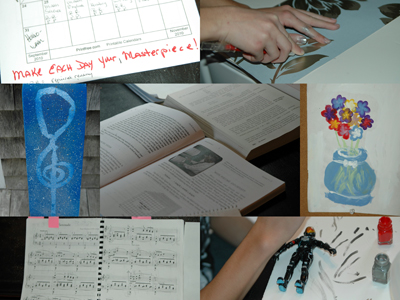 Dear sisters,
Whew! My little doggies are burnin'! Why? Back to school shopping that's why! Our ( always homeschooled )daughter is attending public high school for the second year in a row and she's had me runnin from one end (of two of the largest malls on the south shore) to the other shopping for her back to school wardrobe. She's a good little shopper… Only shops clearance and the sale racks! The good news is we only have to shop till we drop for one child because the other one will NOT be going back to school. Our son is in his senior year as a homeschooler. I get choked up just thinking about it. Sniff, sniff… I know many of my farmgirl sisters are already homeschooling and I bet there are a few of you out there who are on the fence trying to decide if homeschooling is for your family. Come on in for a little gentle persuasion from dear old Deb. I've got a few pearls of wisdom for ya!
Up until a few days ago I hadn't planned on writing about homeschooling but even before another school year is off the ground stories of school violence, bomb threats, and school safety issues are front and center in the news already. It breaks my heart every time I hear of another school violence incident. And, whether we like it or not school violence is fast becoming one of many reasons some people choose homeschooling over public or private school education. For many it's at the top of the list! But homeschooling isn't a one size fits all sort of thing, any more than compulsory education is. Our daughter who attends public school has experienced the ups and the downs of the educational system. She still chooses public school because she wants a " bigger " school experience for herself and she likes being out and about every day with her gal pals! Can't say as I blame her! Our son, however lives the life of a working artist right down to the late night ( often stretching into the wee hours ) writing sessions. He aims to be a recording artist and music producer one day! His dedication to his craft is staggering. This, from the boy who never wanted to do his writing lessons and spelling tests and who caused his mother a few gray hairs worrying about it too! Would you believe he writes all of his song lyrics long hand and never leaves the house with out a spiral notebook and a pen?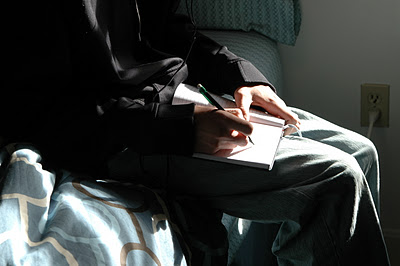 This post isn't entirely about me braggin' about my kids and how homeschooling is the end all be all. The last 13 years have flown by, the kids grew up and before I knew it I became a veteran homeschooler! I could tell you what WE did, but wouldn't it be more fun if I busted a few homeschooling myths and answered a few questions instead? I think so too! Here goes:
FIVE HOMESCHOOLING MYTHS:
Homeschoolers lack proper socialization: This is an oldie but a goodie and simply not true. Most folks know a homeschool family or two by now and can attest to the fact that they are living and walking among the masses! They participate in town sports, community art classes, archery, organized clubs and organizations, and some are attending college at very early ages, not to mention winning National Spelling Competitions right and left!
Homeschoolers are very religious: Some homeschoolers choose a secular based home education curriculum to teach their children the ways of the bible and the theories of religion along with their core courses.
Homeschoolers are lazy and will never amount to anything because they haven't learned to get up early and ride a school bus. Just because a child doesn't rise early and board a school bus at o dark thirty doesn't not mean he/she is not growing, thriving and learning every day.
Homeschooler's stay in their PJ's all day and don't comb their hair:
THIS ONE IS TRUE!  I wouldn't trade the many mornings we had snuggled on the couch in our PJ's after breakfast when the kids were very young, learning to read, and when they were able to read allowed. And just to add to this idealistic visual we DID comb our hair before leaving the house.
Homeschoolers have a hard time getting into college: NONSENSE! Colleges are looking for students who have the discipline to learn independently, think creatively, ( out of the box ) and have the drive to succeed. It doesn't matter if you're homeschooled or not. If your homeschooled high school student has his/her sights set on a traditional 4 year college you and your child must learn what the requirements are for the application process just like any other student. We are researching various Music Producing Schools and programs for our high school senior and learning as we go.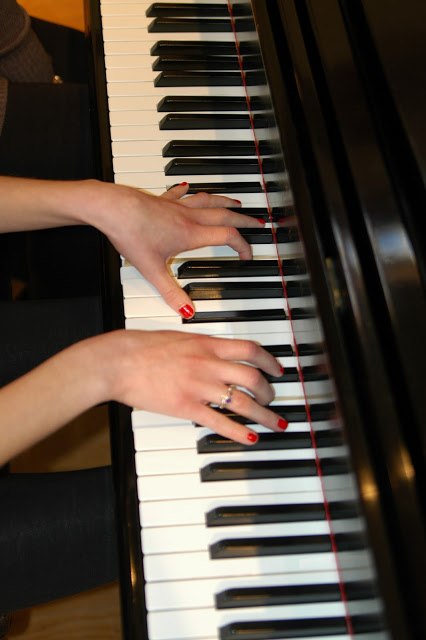 FIVE Common Homeschooling questions:
Is Homeschooling legal? YES!  Homeschooling is legal in all 50 states! Some states have lower regulation laws than others. It's always best to familiarize yourself the laws of your state before diving in to homeschooling. In most states all you need to do to get started is to contact your School Department and state that you wish to homeschool and they will provide you with the proper forms and requirements for your state. In many states a simple letter of intent is all that is needed. In others, like Massachusetts for example, a formal educational plan may be required and yearly work samples or a progress report submitted for evaluation.
Where do you get a curriculum and how do you know what to teach?
The amount of learning resources for homeschooling ( online and in print ) are staggering. Many of which focus on a particular style or philosophy of teaching. I recommend reading about different learning and teaching styles before investing in expensive packaged curriculums. I didn't use a packaged curriculum until our children were in fifth grade. I preferred to cherry pick a little of this and that from various publishers for educational work books, then sprinkled in a lot of free time for play and exploration, art, reading, music, and time with family and friends. I loved customizing each or our children's learning materials along with what they were interested in at the time. This is known as the Eclectic approach. As our son has grown through his high school years we have become unschoolers. He has taken the lead with his learning and studies what he wants to study. He holds a part time job, works on his music, ( and has recently started performing at teen nights in clubs) participates in scouts with his father and enjoys time with his friends and is content being at home too!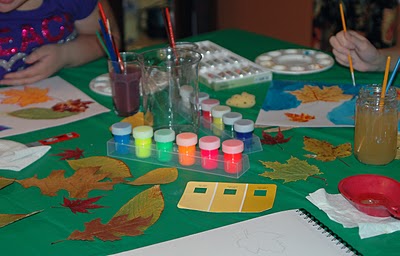 What about sports? Most cities and towns offer sports. But, if your homeschooled student wishes to play sports at a local school you'll need to see if it is approved in your state. A simple phone call to the school your child wishes to play sports for is the best place to start.
What's Unschooling? Don't panic, it's not what you think! Unschooling doesn't mean NOT LEARNING. It's simply a more mindful, organic approach to learning. Good old Wikipedia says it best:
Unschooling is an educational method and philosophy that rejects compulsory school as a primary means for learning. Unschoolers learn through their natural life experiences including play, game play, household responsibilities, personal interests and curiosity, internships and work experience, travel, books, elective classes, family, mentors, and social interaction. Unschooling encourages exploration of activities initiated by the children themselves, believing that the more personal learning is, the more meaningful, well-understood and therefore useful it is to the child. While courses may occasionally be taken, unschooling questions the usefulness of standard curricula, conventional grading methods, and other features of traditional schooling in maximizing the education of each unique child.
What about a diploma and Graduation?
Yes! You can get a diploma and have a graduation!  You're in charge remember? If you child is enrolled in an accredited distance learning program ( usually meaning there is a teacher or tutor on the other end who is paid to review and grade your child's work) a diploma can be earned this way. If you have chosen a more eclectic approach to homeschooling, you can create a diploma for your child/children when they have satisfied your educational expectations. You'll want to be sure to keep good records of your child's work and progress/ SAT scores etc. and be mindful of creating a portfolio/transcripts that will be presentable and impressive to college boards come college application time.
How you celebrate your homeschooled child's graduation is totally up to you! As for this homeschooling mom, I've been writing a speech to our son ( in my mind off and on over the last several months) but I never get too far cuz I always start blubbering after the first few sentences. I might have to email it to him if I am ever able to finish it!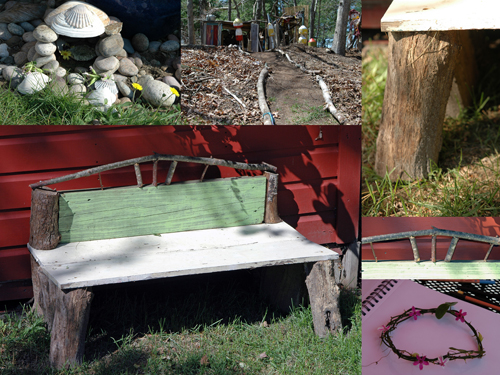 I don't claim to have all the answers. I just followed my heart and here we are 13 years later! If you feel the homeschooling bug tugging at your heart too, read all you can, talk to other homeschool friends, go to a homeschool meeting or convention and don't miss the Mountain Farmgirl Cathi's monthly HOMESCHOOL column in the MJF News Letter!
Which ever way you choose to guide your rascals, just love'm to pieces along the way. They grow up way too fast. Oh, just a couple more things. I need to clarify something.  Homeschoolers aren't saints. We're just parents who for our own reasons choose homeschooling over traditional educational options. No halos here. Perhaps it's just an over abundance of farmgirl can-do attitude!
What about you? Are you a new homeschooler, or a veteran in the making? Go ahead and gab about it in the comments section below!
If you ARE considering Homeschooling know your state laws and investigate the Homeschool Legal Defense Association website. Some states like to play hardball with homeschoolers. The HLDA is there for your protection ( for a small annual fee) should you feel you need it.
Until our next shoreline visit~
BEACH BLESSINGS and Happy Back to School or NOT!
Much love,
Deb # 1199