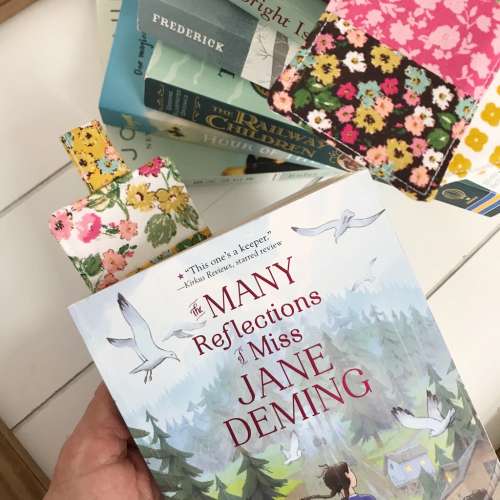 .
Hello Friends!
I don't know about where you are but winter is still here in Tennessee!  We are heading into our rainy season now.  My favorite thing to do this time of year is to read!  (Well, next to quilting anyway!)  How about you?  Are you a reader?
Lucky for me, my 13 year old grand-daughter Jillian, is a voracious reader of VERY good books and she shares every book with me after she reads it.  I love it because we always have great conversations about books!
.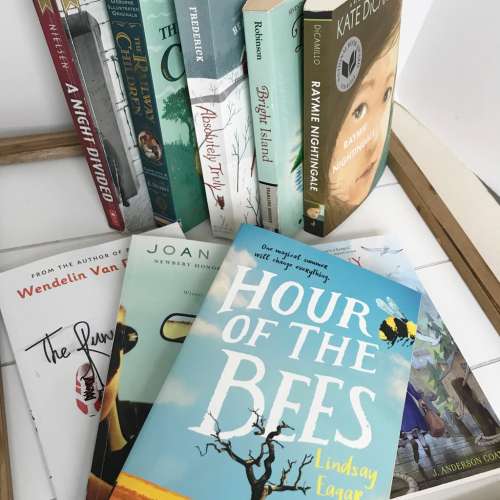 .
Some of them are very deep and thought provoking and literally make me cry.  Others are very light and easy reading.  But every single book is excellent.  (My daughter says half her job of homeschooling her girls is researching good books!)
.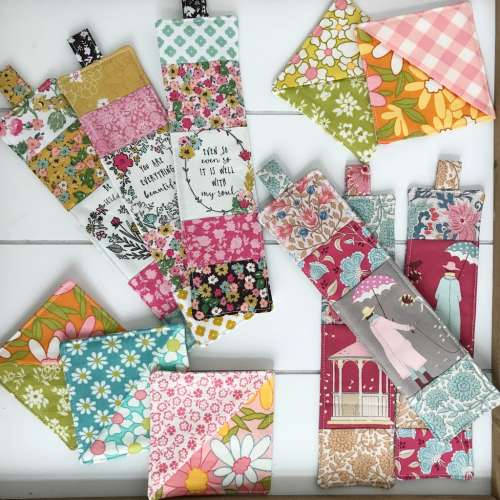 .
.
I've been in the need for some bookmakers because I tend to fold the pagers over or break the spine by turning it over with it open.  Jillian takes very good care of her books, so I'm trying to learn to do the same!  Anyway…. I decided to make some bookmakers and share a couple of my favorite tutorials with you.
.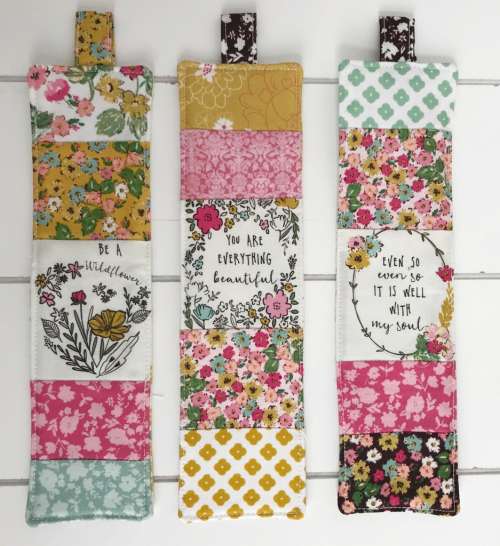 .
My favorite are these (pictured above and below).  They are about 2.5 inches wide and 9 inches long with a little tab at the top.  Perfect for using some tiny fabric scraps!
.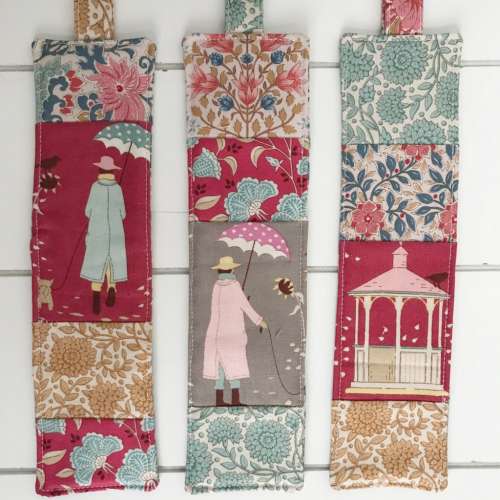 .
Click HERE for the link to the tutorial I use to make them.  It is such an easy tutorial and you could always change them up if you wanted.  Different sizes, all one fabric, etc…
.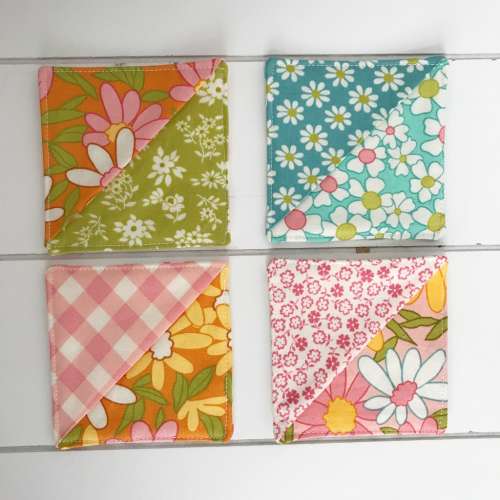 .
My next favorite are these (above.)  They are SO fast to make and they fit on the corner of the book cover, or even the page you're on.  They are super cute and just use three pieces of fabric.  You can make one in minutes.
.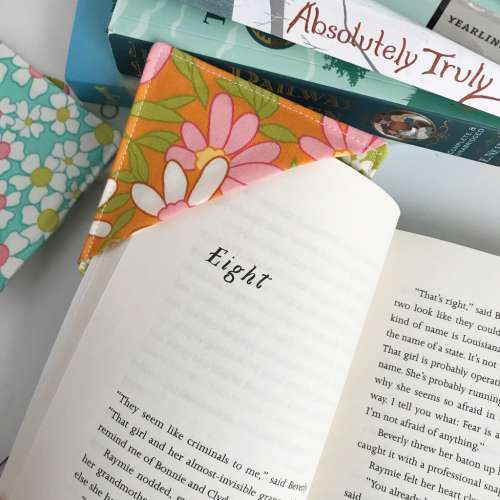 .
HERE is the link to the tutorial I used to make them.
.
And since you might need to be convinced to make ALL the bookmakers… here's a few more pictures!!  Ha Ha!
.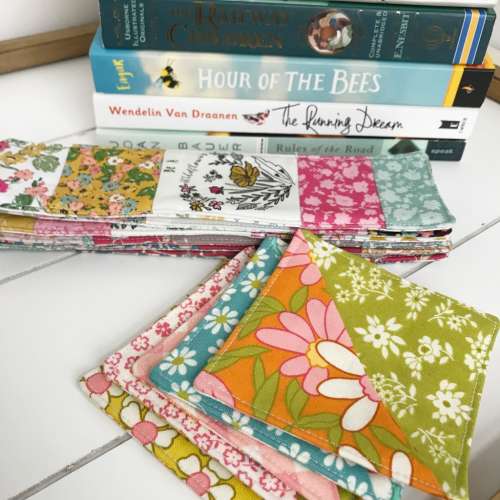 .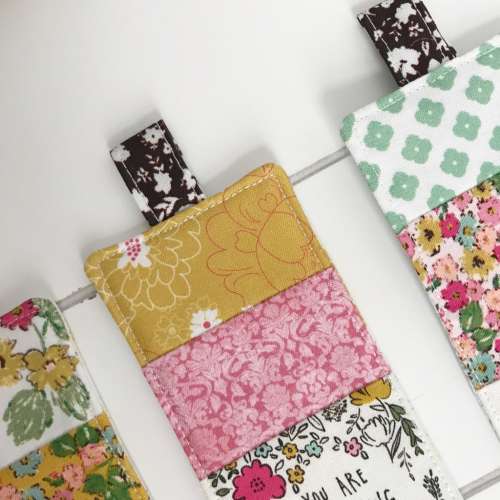 .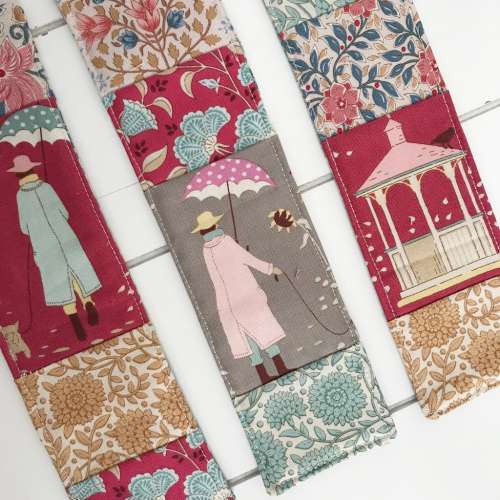 ..
.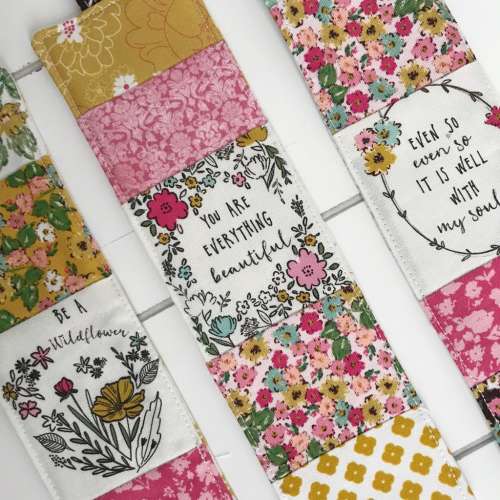 .
And now… in case you are in need of some great books to read here is a list of some of the favorites that Jillian has loaned me.  There are SO many more and if you're interested I'll share them in another blog post.  But this will get you started!  I give everyone of these books five stars!
.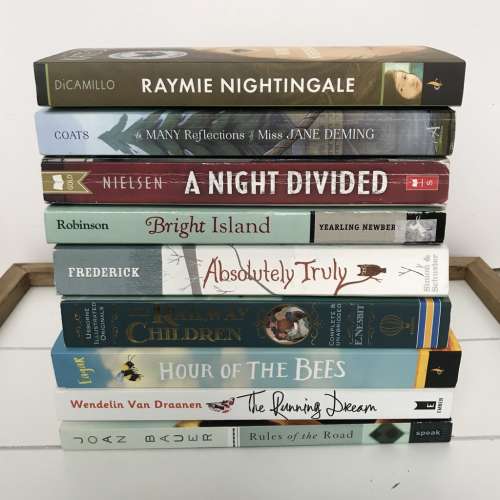 .
Raymie Nightingale by Kate DiCamillo 
Many Reflections of Miss Jane Deming by J. Anderson Coats
A Night Divided by Jennifer A. Nielsen
Bright Island by Mabel L. Robinson
Absolutely Truly by Heather Vogel Frederick
The Railway Children by E. Nesbit
Hour of the Bees by Lindsay Eagar
The Running Dream by Wendell Van Draanen
Rules of the Road by Joan Bauer
.
I know that you will enjoy them all!  And I hope you'll make yourself (and some book loving friends) a new bookmarker!
.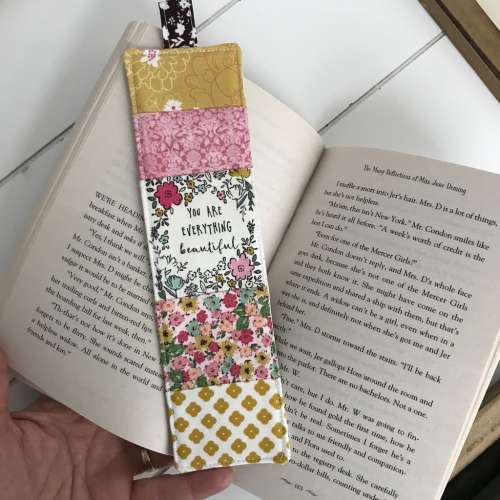 .
OH!!!  AND!!!  If you are not a member of MaryJanes Farmgirl Book Club on Facebook you need to join!!!  I love that group!
.
I would absolutely LOVE it if you would share your most recent favorite book with me in the comments!
.,
Until our gravel roads cross again… so long.
Dori 
.