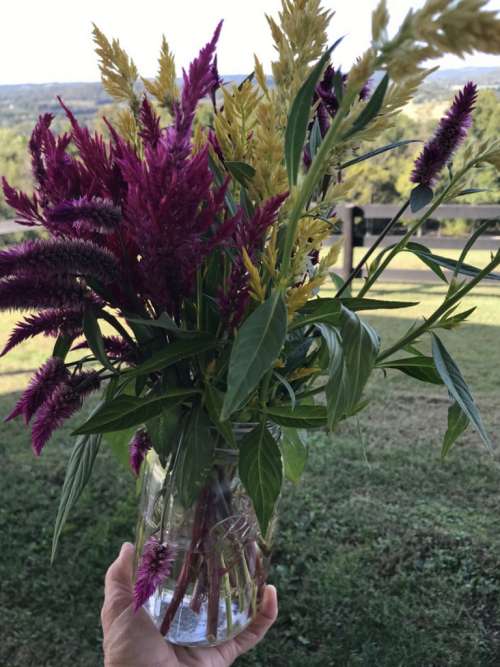 Hello Farmgirl Friends!
.
I want to thank all of you so much for all your emails and comments to me after my post in October about losing my dear friend Patti.  I can't even describe how much they meant to me.
.
In thinking about this blog post the last few days, I decided what I really wanted to write about is just a simple little post on how the last month has gone for me and the few things I've learned through it all.

If you are ever asked to do a hard thing for a friend; say yes.
I'm going to share something here that may be hard for some of you to understand.  But a week before Patti's funeral her daughter asked me if would consider going to the funeral home and combing her mother's hair for the funeral.  I didn't even hesitate before saying yes.  Did I want to?  No.  Did I think it would be terribly hard?  Yes.  Did I stress and cry about it?  Yes.  But I did it.  I took an elderly friend with me because she offered and I knew she would be a great comfort to me.  We didn't cry while we combed Patti's beautiful long gray hair with the little wisps of curl that framed her sweet round face.  We whispered so many sweet things to her while we were carefully getting her hair just right.  When we left the funeral home, that was when we sobbed in the deepest sobs ever.  But the reason I'm telling  you this is because it was such a huge honor to be asked and looking back on the experience it was so beautiful.  Patti was just the most precious friend to me that I would do anything for her.
.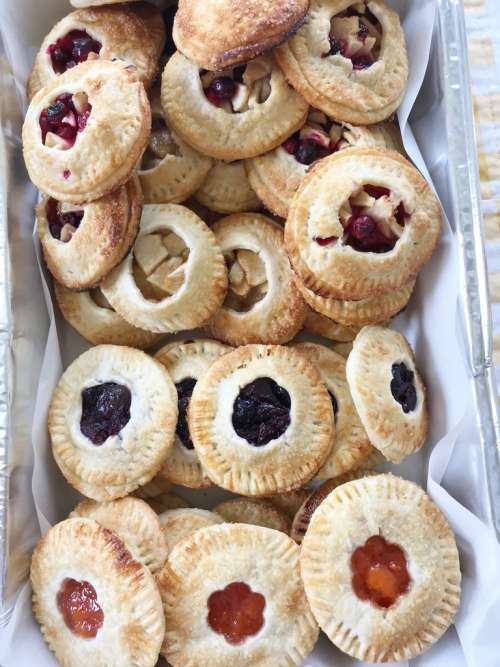 Sixty Homemade Hand Pies!
.
There is nothing that helps a heart to heal like feeding friends; say yes.  
The day of the funeral we had about 40 people on our farm (family and close friends of Patti)  for lunch before everyone left for the afternoon funeral.  It was the most gorgeous day of sunshine and warmth.  I made a simple lunch of a sandwich buffet… all the breads, lunch meats, cheeses, and sandwich fixins' you could ever want!  I made my favorite old fashioned macaroni salad and set out many bags of chips!  We had iced tea, water and coffee.  We set up tables outside on our wrap around porches and everyone ate, visited, cried, and laughed.  The only thing I spent a lot of time on were Hand Pies.  I made 4 different kinds:  peach, apple, blackberry, and cranberry/apple.  All from scratch.  And yes… it took me hours the day before but honestly I don't think there is anything I love baking more than pies!  
.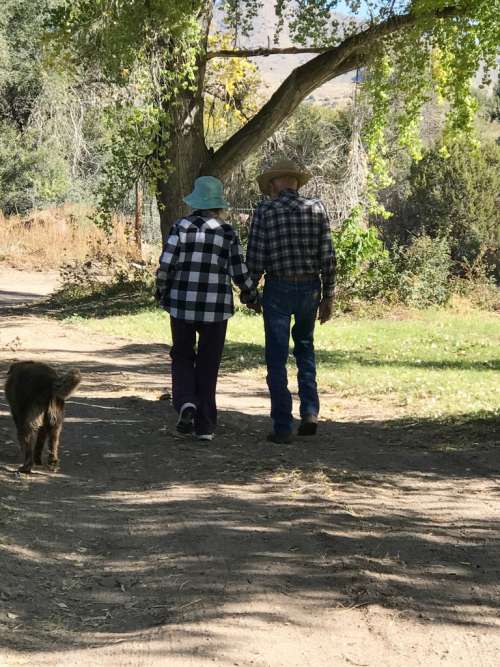 My sweet parents out for a walk!
.
When your heart very strongly tells you to go "home" to your elderly parents; say yes.  
Three days after the funeral I was on a plane flying to New Mexico to be with my parents.  It was a spur of the moment trip, the plane ticket was expensive, and the timing was hard.  But in my heart was a deep want to be with my elderly parents.  I needed them so desperately.  They were both scheduled for some minor surgeries that my sister was lined up to help them with (luckily she lives right on their farm) but there was something in my heart that knew I needed to be with them.   I stayed about 10 days and I soaked up every minute.  I cried every single day I was there.  My mother listened (she's the strong one), my dad cried with me (he's the emotional one).  Caring for them as they quickly bounced back from their procedures was the heart healing I needed.
.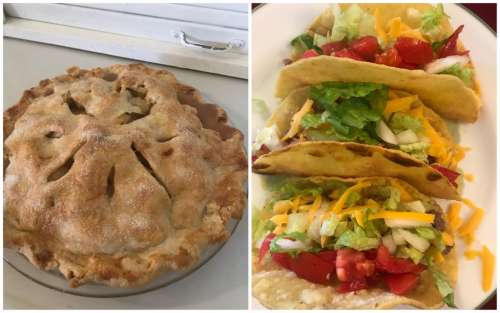 Homemade Apple Pie and Tacos!
.
When you dear Dad asks for fresh apple pie and tacos; say yes.
While I was at my Mom and Dads I spent a lot of time outside.  It was beautiful New Mexico weather so I took my Mom and Dad's ranch dog and we ran miles of ranch roads.  I did some weeding in my Mom's rose garden and got it ready for winter.  I climbed on the ladder and tied up the Wisteria vines that had grown out of control all summer.  I made sure my Mom and Dad got long walks every day and we tracked them on my running watch and Dad got the biggest kick out that!  I cooked all the food my dad asked for.  I made coffee weak for him and strong for me!  I brushed my Mom's hair and rubbed her legs.  I made two apple pies from the apples off their trees and we ate every last crumb of them both.  And I cried terrible buckets of tears when I left, but smiled to be headed back to my home and family in Tennessee.
.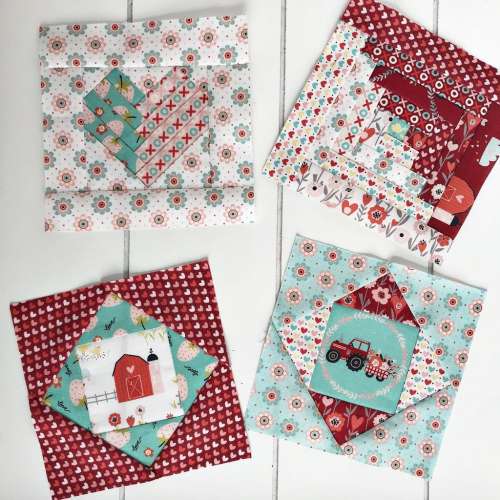 Tiny little foundation paper pieced quilt blocks! 
.
When your brain is yearning to learn something new; say yes.
I got back to my hilltop home and the weather had changed in just the 10 days I was gone and the mornings are cold and the dark comes early in the evening.  My husband and I have enjoyed lazy mornings with our coffee and jobs around the farm getting things "winter ready".  I've had some big sewing deadlines that I need to do and I've really enjoyed just quietly sewing in my upstairs loft.  No music, no podcasts, no phone calls.  Just absolute silence as I create.  For those of you that sew have you ever done any foundation paper piecing?  I've been teaching myself how to do it this week and making some teeny tiny little quilt blocks.  It has been incredibly healing and very comforting.
.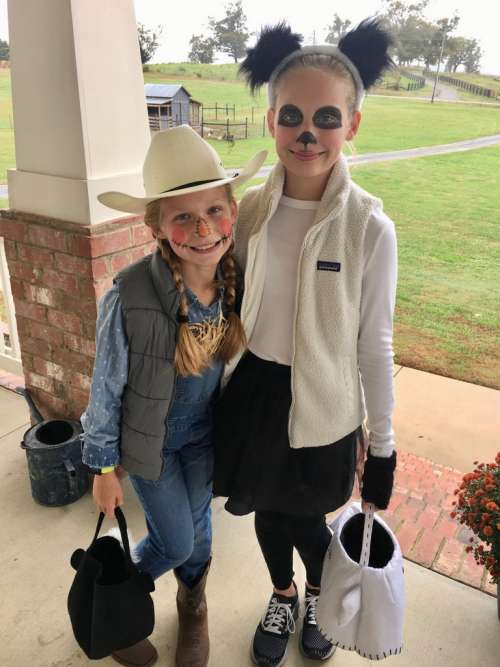 My darling little grand-girls! 
.
When your grand-girls are going Trick-or-Treating with their friends and ask you to go along;  say yes. 
My sweet grand-girls are growing up.  Jillian is 13 now and Rosetta is 10.  I can hardly handle how fast the years are going.  Halloween felt a little different this year… a little heavy and not as exciting.  But I went with my daughter and her friend to take their kids trick-or-treating.  It was such a perfect evening.  A crisp, cool evening but not too cold.  A quiet neighborhood with very few people out and about but a lot of houses eagerly watching for kids to come, and some nice easy visiting with my daughter and her friend.  I just felt a perfect calmness come over me as I listened to the kids talking and laughing.  
.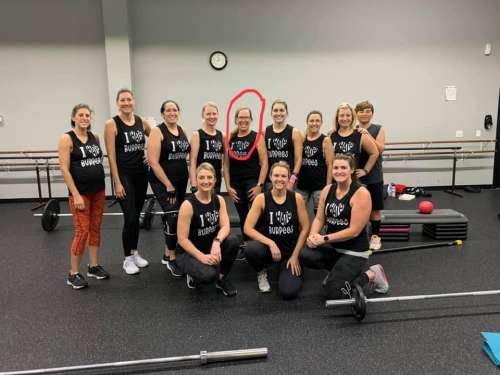 My CrossFit exercise class!
.
Hard is not the same as bad; say yes.  
For the last 10 months I've been taking a CrossFit style exercise class that has caused me to push myself out of my comfort zone and frankly has been incredibly hard.  About six weeks ago I had decided that maybe I wouldn't ever feel comfortable with something this hard.  But I've learned that losing a dear friend is hard, living 2000 miles from my parents is hard, life has very hard things.  But I've been reminded lately that hard is not the same as bad.  I can do hard things.  And smiling through the tears of those hard things makes all the difference.  Hard things, whether they are physical or emotional, bring growth.
.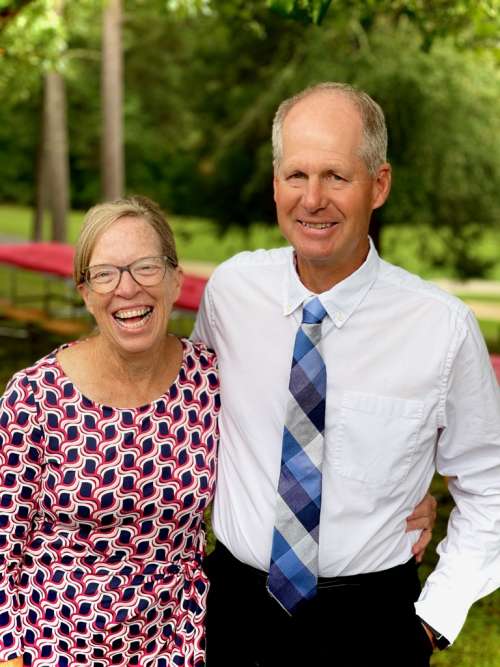 My husband and I before Patti's funeral!
.
I've been so thankful the last 6 weeks for parents that taught us kids how to smile through the tears.  We grown siblings laugh that all our growing up years Mom let us have a good cry and then she would say; "Okay, straighten up now and put a smile on your face"!  I raised my kids telling them the same thing!  And I am so thankful today that here I am… working to straighten myself up and put a smile on my face!  And wow am I thankful for the support of my husband the last month; he has shed tears too but he has also encouraged the smiles!
.
Thank you again, friends, for always letting me share all the deep things of my heart.  Friends (even virtual ones) help with the smiles!
.
Until our gravel roads cross again… so long.
.
Dori