,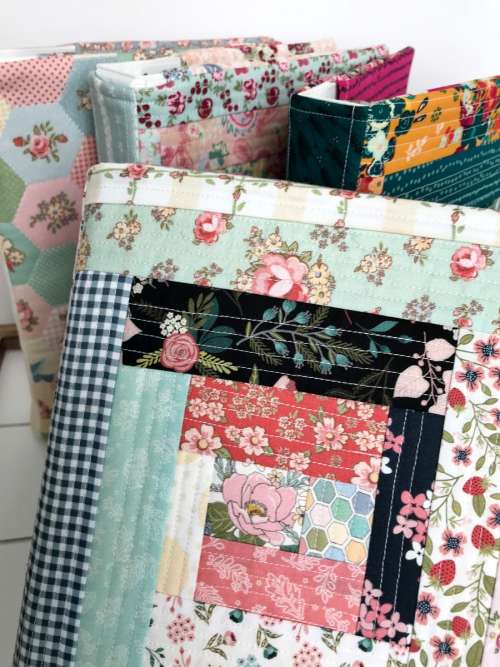 ,
Hello Farmgirl Friends!  Last month I wrote about the quilted covers I made for binders and mentioned a tutorial!  A lot of you jumped right on that and asked for one!  Today is your lucky day!
I had written a tutorial several months ago and revamped it a few times for a blog post for Clover Sewing Notions… this month I made a few tiny revisions to that post and here is a tutorial for you!
Don't be intimidated by the many steps in this tutorial. I really broke it down in order to simplify it, so just take your time and enjoy the process. Lets get started!
.
Necessary Supplies: 
Fabric pieces of all sizes (Note: It is completely up to you on how you'd like to make the front of your binder cover… whether you use small scraps that you piece together, or simply use large fabric pieces that you cut to fit. I'll be going over your options with you in step one.)
Fusible fleece quilt batting
Fusible interfacing Pellon 809 Decor Bond
Plastic 3-ring binder; approximately 7″ x 9″ x 1″
Rotary Cutter
Water Erasable Marker
.
Instructions:
Step 1: Lets start with the selection of fabric. What I love about this project is that you can make it as complicated or as simple as you'd like. I've done both! If you want to go a little more complicated you can piece the front of the binder using fabric scraps that you piece together in any pattern you'd like and then do some machine quilting to give it the quilted look. This is a really fast way to give it a sort of fancy front.
Or you can go simple with just a piece of fabric that you do some simple straight line or decorative machine quilting so that it still has a quilted look.
The final option is to use "cheater" fabric (featured in this tutorial) that is made to look like it is pieced and then you machine quilt that in any way you would like. The "cheater" fabric I used has the look of hexies sewn together. I found it very fun to work with. (The fabric line I am working with is called Dots and Posies by Poppie Cotton.)
The fabric choices for all the binder cover pieces are completely up to you! We will be working with many pieces for this project so they can either all blend together, or be completely different. This is where it is fun to make it custom for YOU. Remember, you will be using this binder and you'll want it to spark joy every time you pick it up!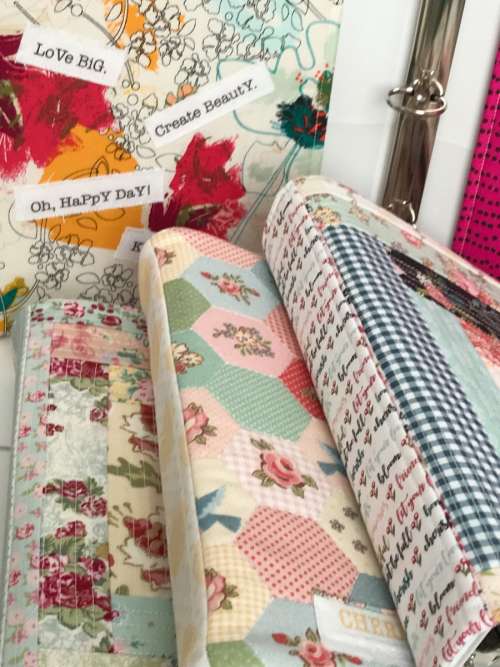 .
Step 2:
Cut Fusible Fleece and Interfacing as follows:
1) 2″ x 11″ Fusible Fleece
2) 10″ x 11″ Fusible Fleece
1) 9.5″ x 10.5 " Pellon 809 Decor Bond Interfacing
1) 7″ x 10.5″ Pellon 809 Decor Bond Interfacing
.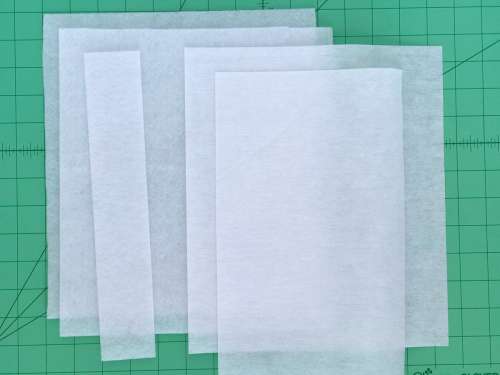 .
Step 3: Cut fabric as follows:
1) 10″ x 11″ exterior front piece (optional: fabric scraps sewn together to create a 10″ x 11″ piece)
1) 8.25″ x 11″ exterior back piece
1) 2″ x 11″ exterior spine piece
1) 8″ x 11″ interior front piece
1) 7″ x 11″ interior back piece
.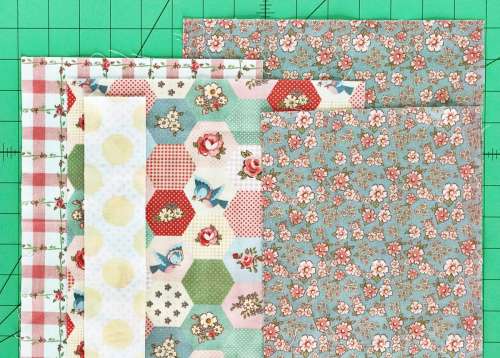 .
Step 4: Using a hot iron, adhere fusible fleece and decor bond interfacing to all coordinating fabric pieces.
.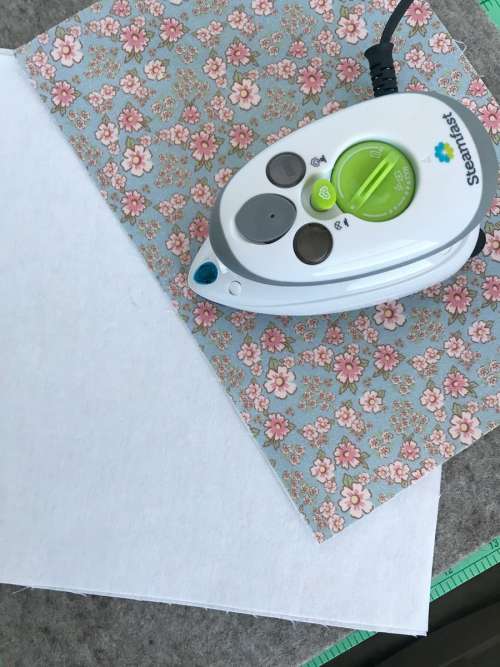 .
Step 5: Optional: Prepare exterior front and back pieces by doing some machine quilting. On my front piece I simply quilted around the hexies that were a part of the cheater fabric. On my back piece, I drew some diagonal lines using the fabric marking pen. I simply machine quilted on those lines. I think it gives it a very finished look and it really doesn't take much time. The way you do your machine quilting is all up to you. You can get as creative as you'd like with this step!
.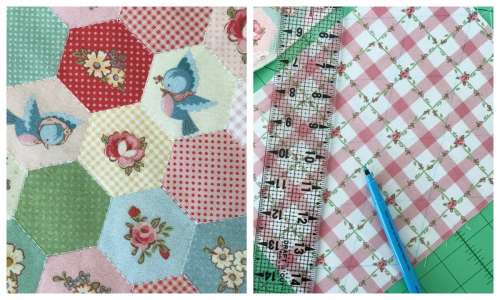 .
Step 6: Once you've completed your quilting, trim front piece to 8.25″ x 10.5″. Trim back piece to 8″ x 10.5″.
.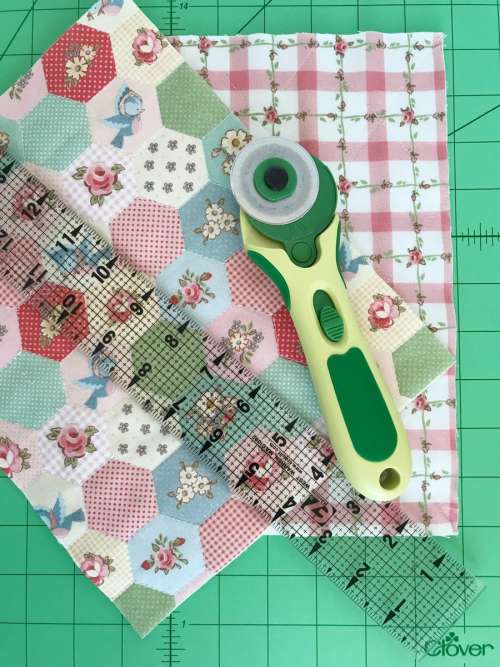 .
Step 7: Sew front and back pieces to the spine piece. (Notice that the spine strip is approximately 1/4 longer on each end.
.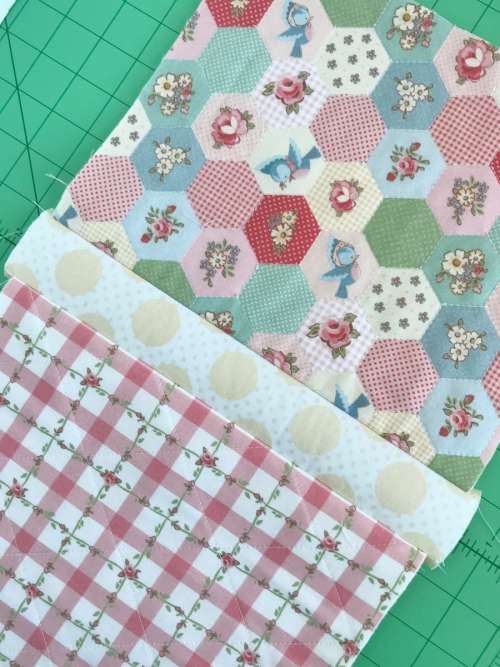 .
Step 8: Iron the seams to the inside of the spine.
.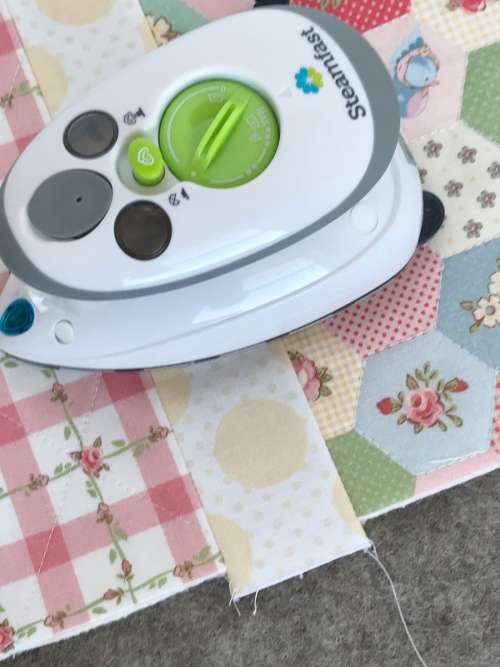 .
Step 9: Topstitch the spine 1/4 inch from the seam on each side.
.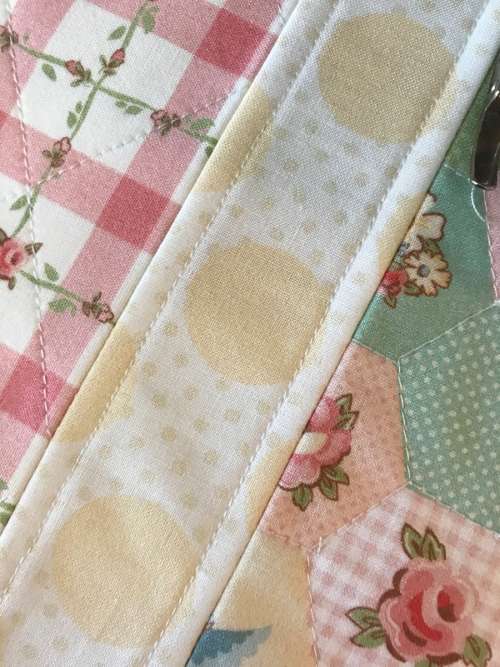 .
Step 10: Use clips or pins to attach both of the exterior pieces to their corresponding interior pieces. Sew them together with a scant (slightly less than) 1/4 inch seam.
.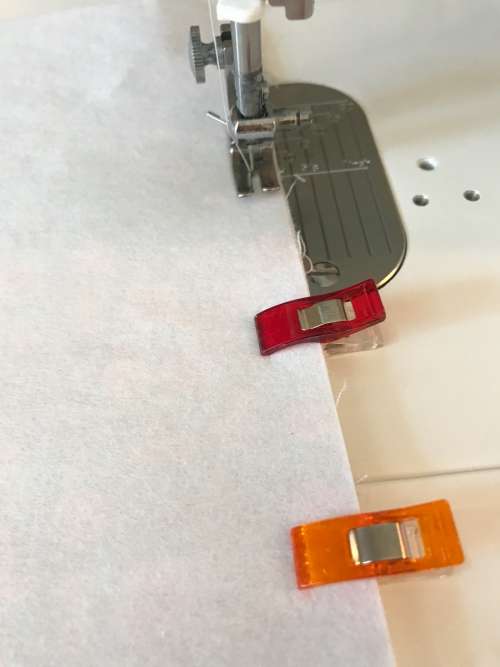 .
Step 11: You will end up with a very long strip of sewn together pieces in this order: interior back, exterior back, spine, exterior front, interior front.
.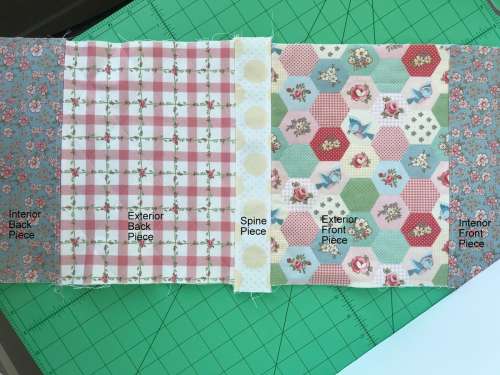 .
Step 12: Iron the seams toward the interior pieces and sew a 1/4 inch top stitch seam on the two interior pieces.
.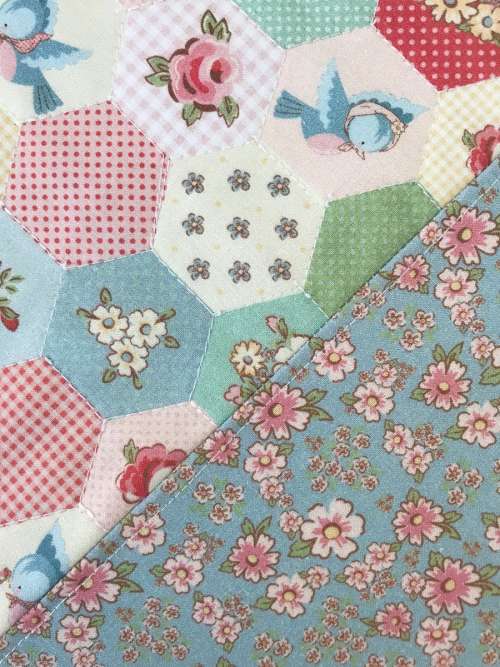 .
Step 13: Fold over the raw edges of both interior pieces, wrong sides together, approximately 1.5 inches. Press in place. Topstitch along the folded edge with a 1/4 inch seam.
.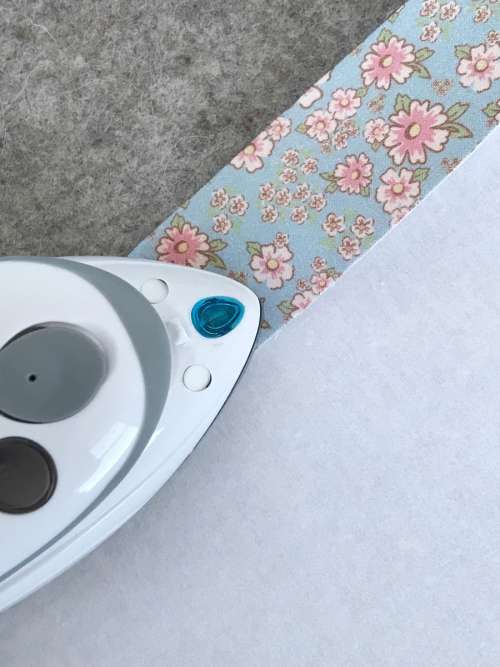 .
Step 14: Before we do any final sewing of the binder cover, this is your chance to embellish it in any way that you would like. Keep in mind that if you attach anything to the inside cover you will want it to be flat so that it doesn't hinder your pages from laying flat. I really enjoy using selvedge scraps that I've cut from fabric that has fun words on them, etc.. I also like to attach my personal sewing label to the inside back cover, especially if I plan to gift it to someone.
.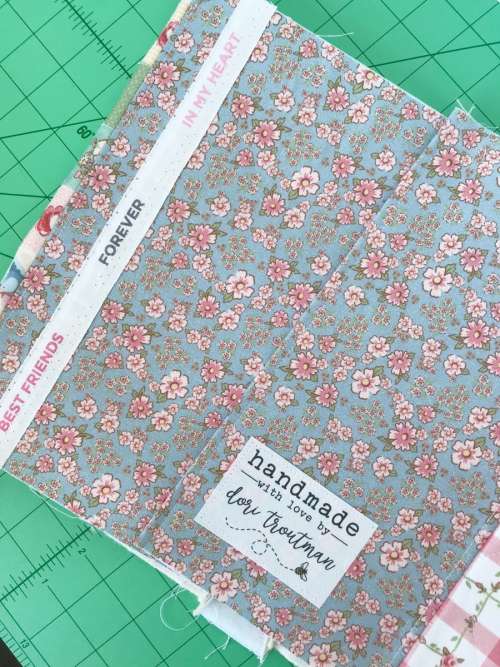 .
Step 15: Fold both of the interior cover pieces over the exterior pieces right sides together, creating a fold at the seam line. Use clips to hold everything in place.
.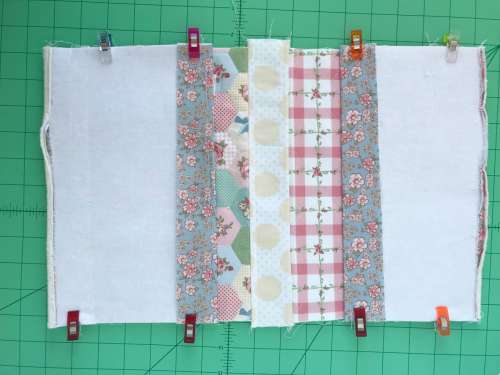 .
Step 16: Sew a 1/2 inch seam along both long edges. Clip the corners to remove some of the bulk, being careful not to cut into the seam.  Turn right side out and iron.
.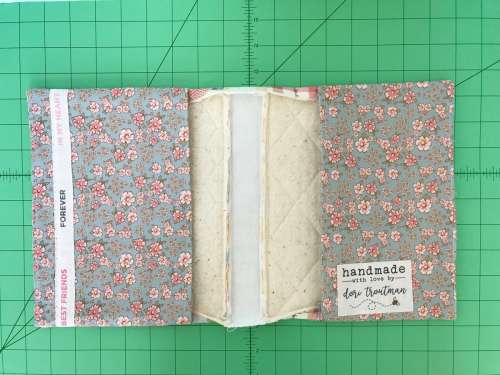 .
Step 17: Fold over the raw edges at the top of the spine and exterior pieces. Iron firmly. Turn the raw edges under and iron again. Hold in place with Clover Clips.
.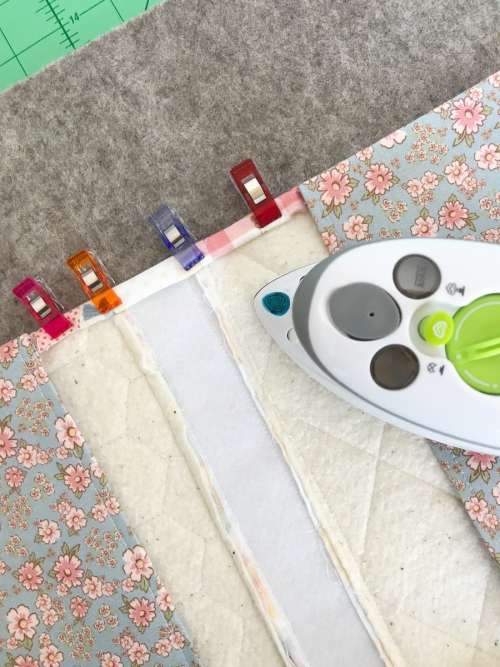 .
Step 18: Hand sew both top and bottom edge in place, hiding your stitches. (You could also do this with the sewing machine. I've done it both ways. But I like it hand sewn, as you don't end up with visible seams that way. But either way is just fine.)
.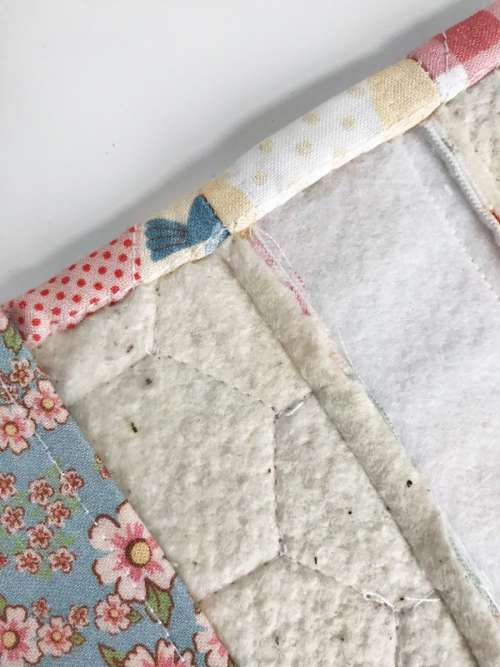 .
Step 19: Give the entire binder cover a final press, and slip your plastic binder into the cover. In order to put the cover on, you'll need to slide both plastic binder pieces into the cover at the same time. It should be a snug fit, which is good as it will loosen up some with use.
.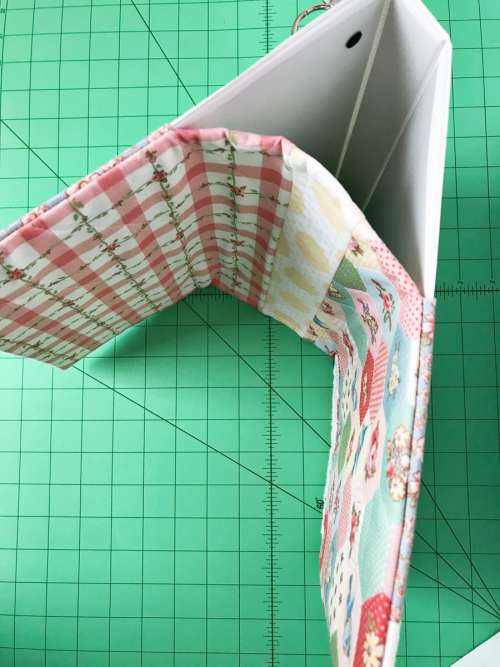 .
And now your beautiful binder is ready to use!
.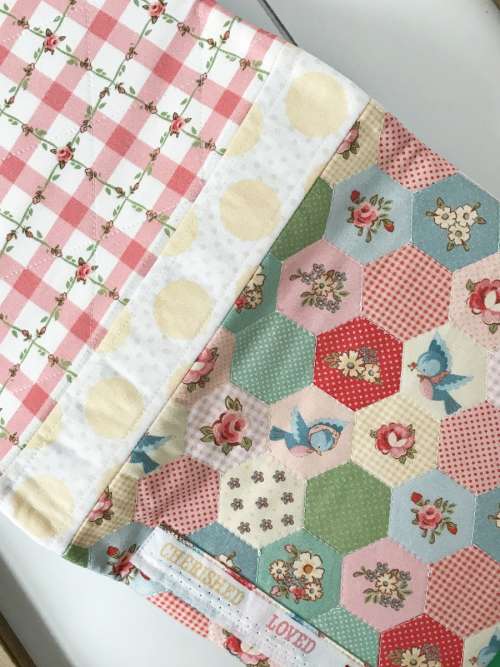 .
I've made a lot of these now and every one that I make goes together faster and better!  So don't stop at one!  If you have any questions, feel free to email me:  redfeedsack@gmail.com
.
Until our gravel roads cross again… so long!
.
Dori