.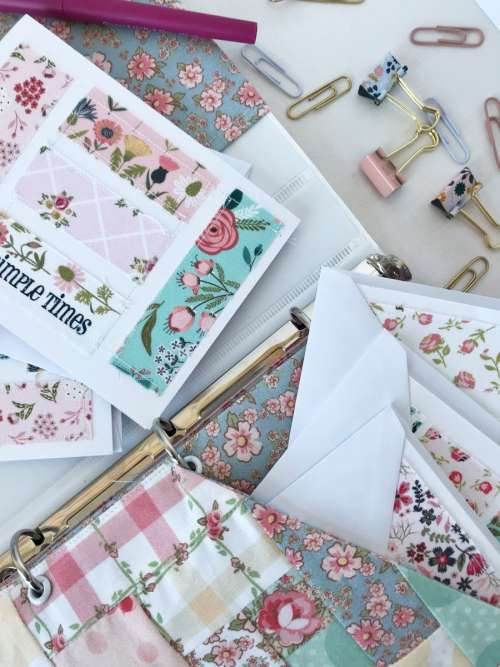 .
Hello Farmgirl Friends!
I wrote a post here a couple months ago asking my readers to comment about their goals and hopes for themselves for this year.  I've read over every single one of those 97 comments numerous times.  They have actually been so helpful to me because a lot of them are exactly what I feel for myself too.
.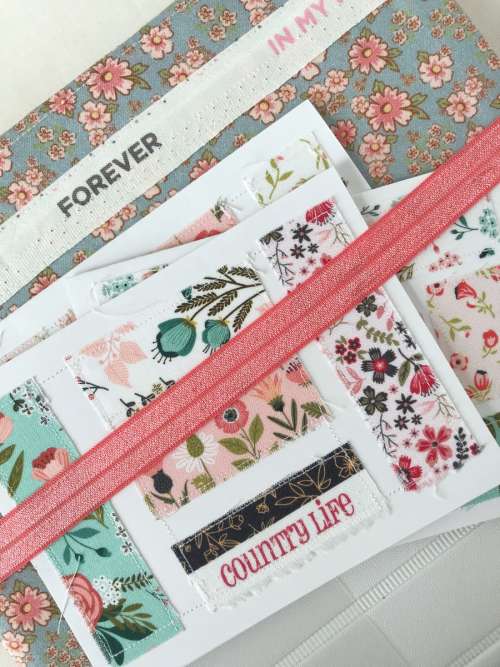 .
There was a general thought that went through a lot of the comments that has been on my mind as well:  do better about keeping in touch with friends and loved ones.  Someone actually said in reference to her almost grown grandchildren:  "My goal is to send them a snail mail note once a month".  I absolutely loved that.
.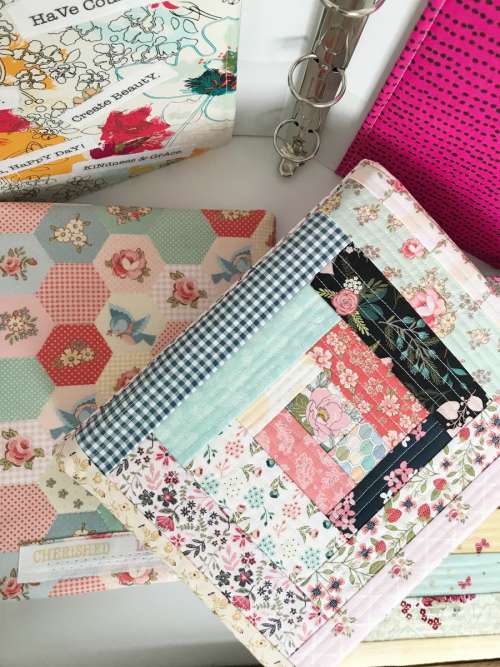 .
So, with the thought of keeping in touch the old fashioned way I started thinking:  "How could I set up a system that would make it more fun and more of an organized set up for me to keep consistent with this"?  And as is so often the case for me; that involves sewing in some way or another!  Ha Ha!
.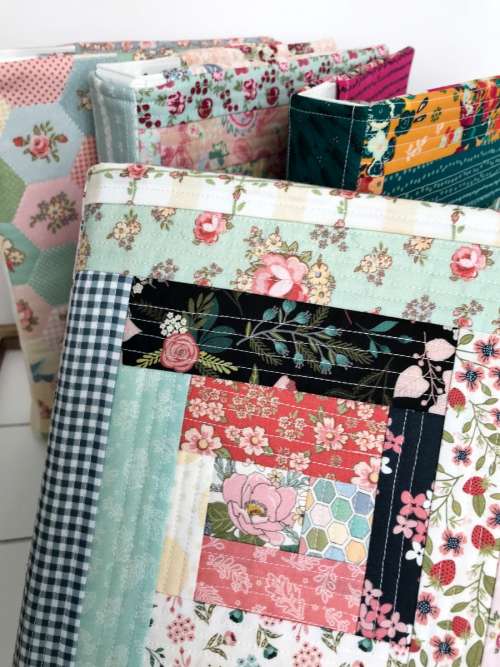 .
So I had this brainstorm to make a covered 3-ring binder with calendar pages where I keep track of the people I want to write to each month, along with birthdays and anniversaries.
.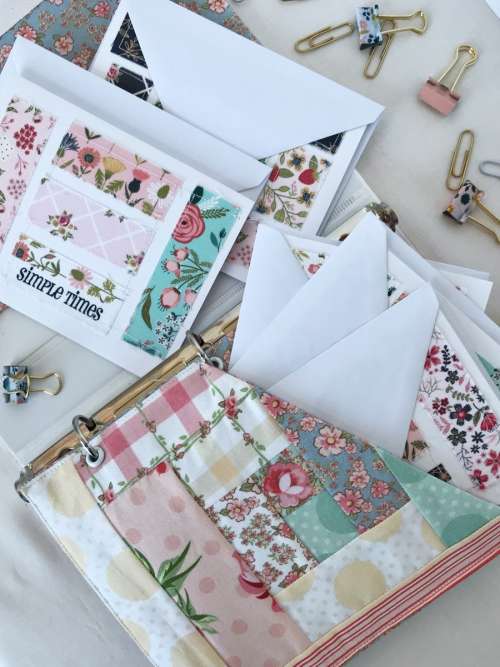 .
That turned into such a fun project that then I added a pocket page where I can actually put cards for that month.
.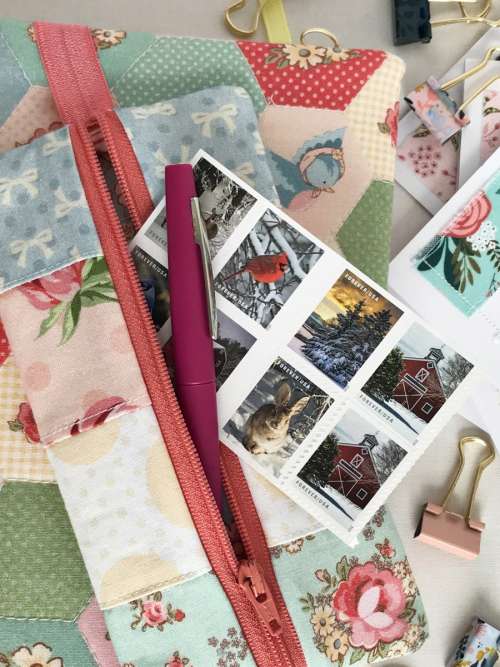 .
And of course THEN I needed a zipper pouch to hold my pens and stamps right?
.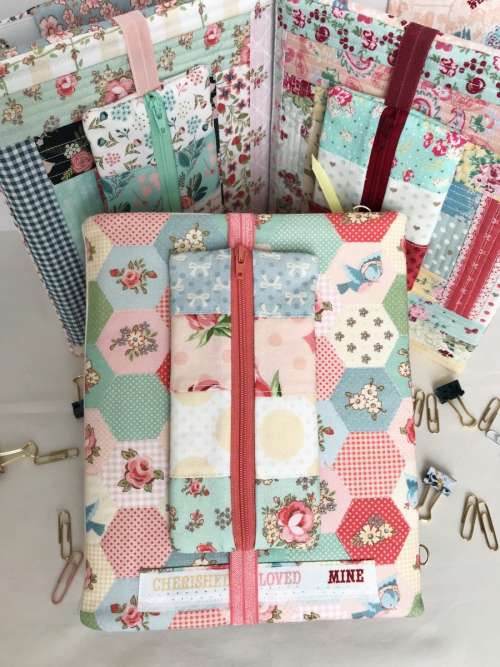 .
This project turned into a few weeks of brainstorming and working on it off and on until it is finally all complete.  (And in my trial and error I made three sets… one for me and two for friends!)
.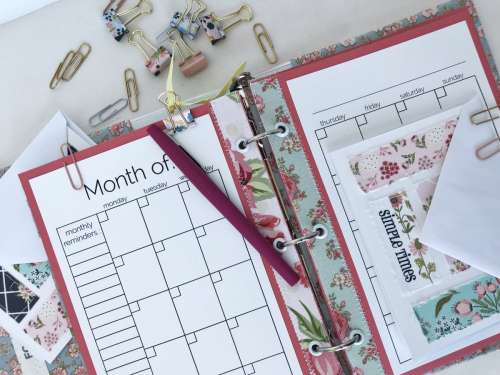 .
I'm SO excited to get started March 1st with my list of letter writing.
.
I've been thinking about what kind of letter I would like to receive in the mail… and I've come to the decision that I would be so thrilled with a simple card with just a little note of "I'm thinking about you".  That's all it would take to make my day.  My goal is to keep the words in my cards very short and from the heart.
.
"This is the year to spend kindness and love."  That phrase was in many of the comments from my blog post in December and I've thought about it so much.  This is the year for kindness.
.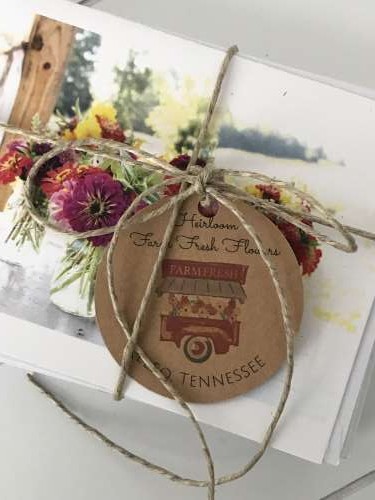 .
Because I love give-aways and I love all of my special readers, I'm offering another give-away!  This time it is to help you get off to the right start in keeping in touch!
.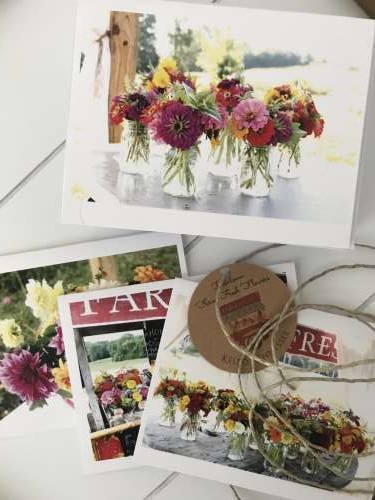 .
I'm giving away a set of 10 note cards that I've made from flowers from my flower farm.  These are all my photography and have been professionally printed.
.
All you need to do to enter is leave a comment telling who the first person is that you plan to write to!  The first person I plan to write to is my dear, sweet Momma. Even though I talk to her every single day on the phone, that simply does not replace a sweet note in the mail does it?
.
I'll let you know the winner in my post in March!
.
Until our gravel roads cross again… so long.
Dori