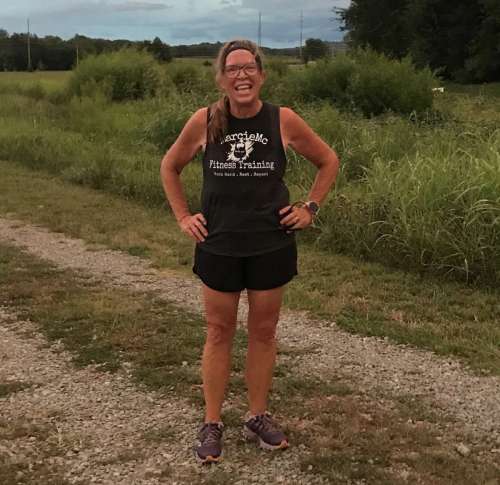 Motivation isn't always pretty… usually its sweat pouring off my red face!
.
With so many things having been postponed in 2020 I made a vow to myself way back in April "do not postpone motivation… keep moving no matter what".   And I am so thankful that through the months of worry and stress and concern… I kept physically motivated and finally I came to the place that I could say "I love running"!  And it was the pandemic that did that for me… running was something that I've been struggling through for three years.  It became such an outlet over the last 8 months and now I look so forward to my runs.
.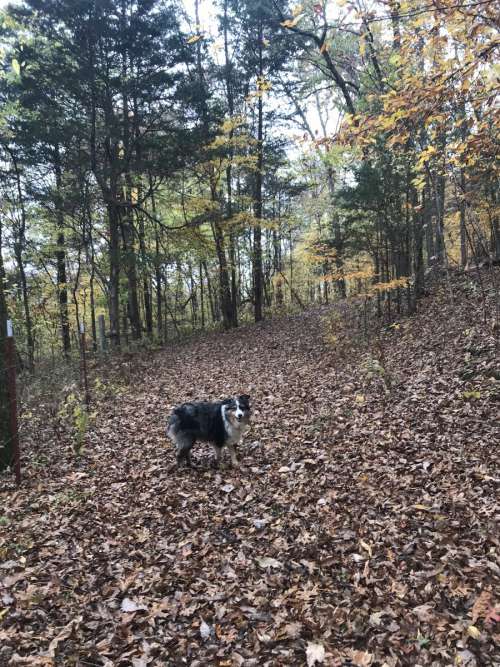 .
My daughter and I and her husband run on our farm.  We have amazing trails that wind through the woods, up the hills, around the hay field, and through the pastures!   It is safe from traffic and dogs (besides my own sweet dog Belle!).  I can listen to my music, or listen to the music of the farm.  I can zone out in my own world and think.  Oftentimes my daughter and I run together and we go slow and visit.
.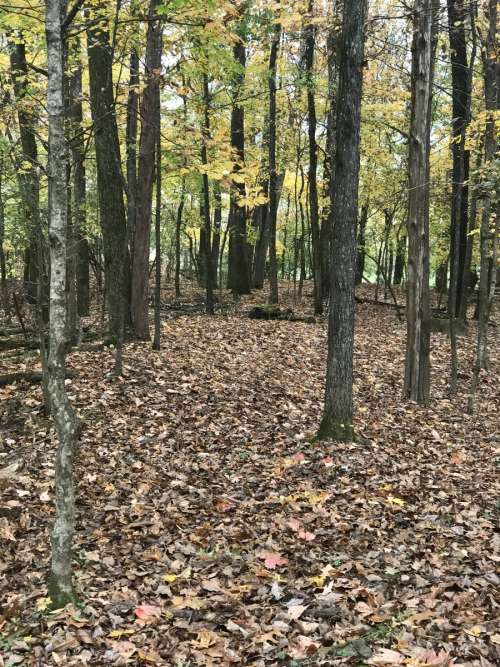 .
There is no better place to run than on trails that crunch with leaves…
.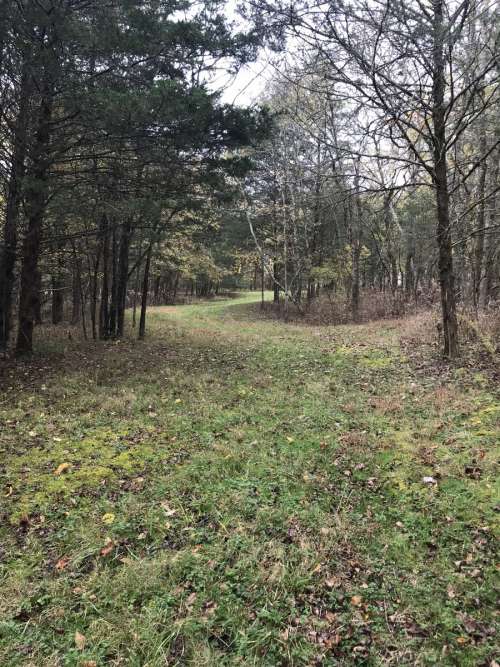 .
wind through little hidden meadows…
.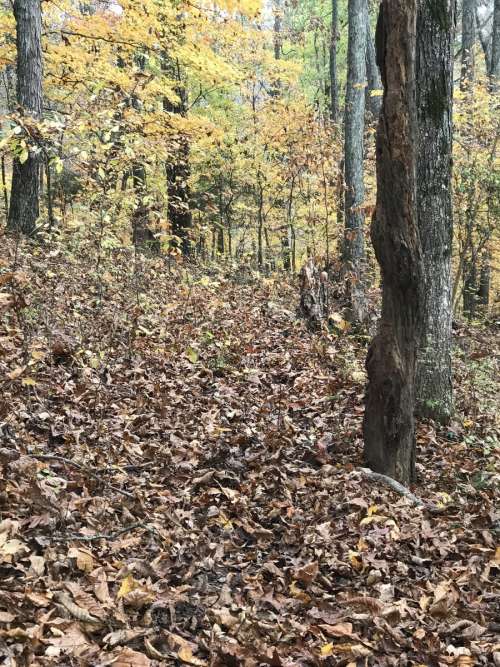 .
go through the deep woods…
.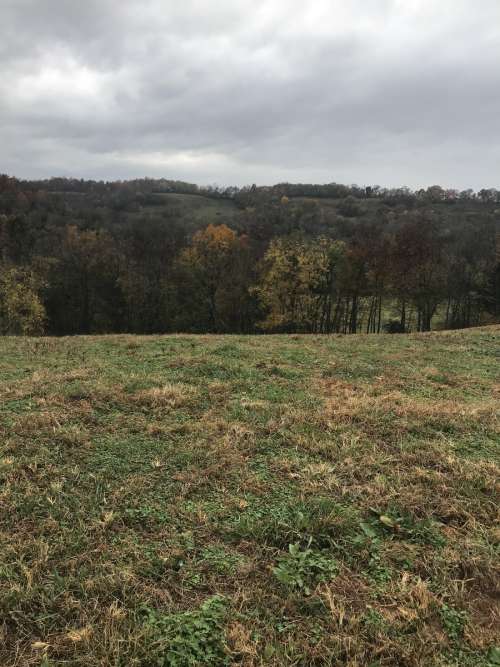 and along the top of the hills…
.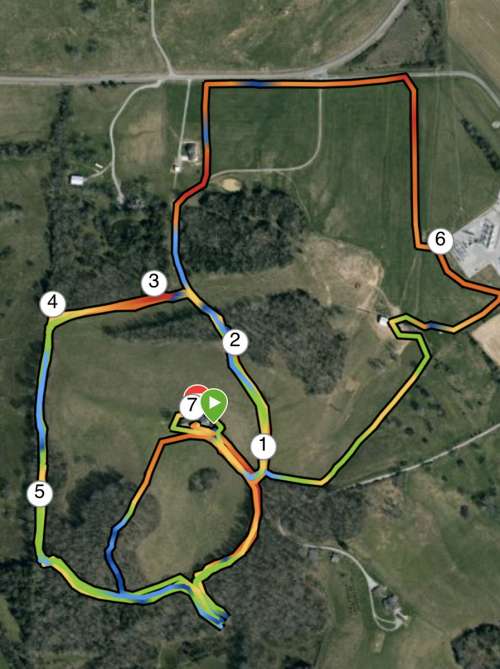 .
I love that 7 miles of trails can be so much more enjoyable than 7 miles of running along a road.
.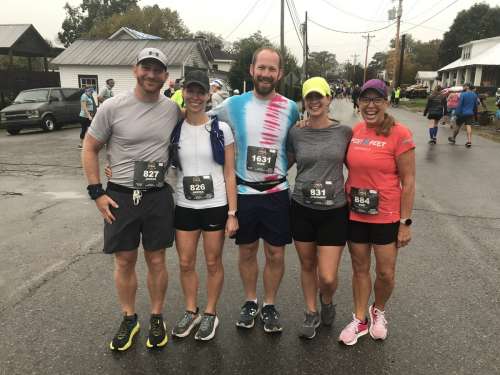 Oak Barrel Half Marathon, October 24 with my kids and their friends 
.
One thing that has always helped me stay motivated in my running is to sign up for several races a year.  I've written about my favorite race, the Oak Barrel Half Marathon four different times through the years! It is always held the first Saturday of April.  This year it was canceled of course.  But when things here in Tennessee settled out some in September they rescheduled it for October and we got to run it then!
.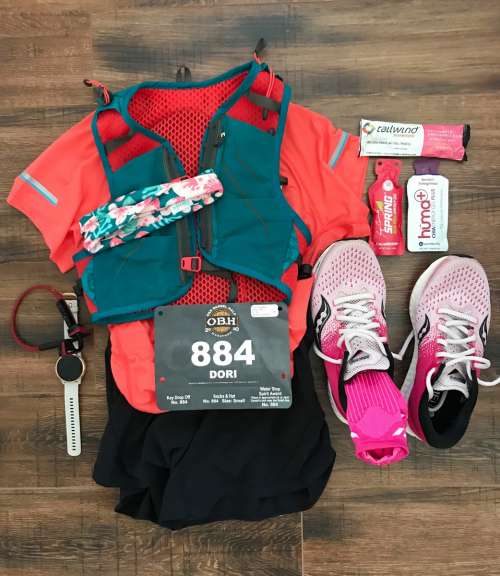 .
One thing that helps my nerves the night before a race is that I lay all my things out, and the next morning there is no worry on forgetting anything!  This time was even more fun since my last race was in February; so I just loved getting all my favorite race gear laid out!
.
.
It was so interesting the way they managed the run this year.  Every runner had their own start time and literally everyone was staggered so that there were no crowds at the start.  I actually really enjoyed it that way as this is a big race with a lot of people and it can be a traffic jam of feet!
.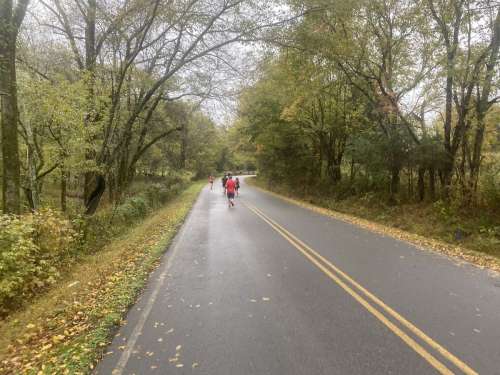 .
It was a beautiful cool, fall morning with the leaves turning on the trees and I enjoyed every mile of the 13 miles.
.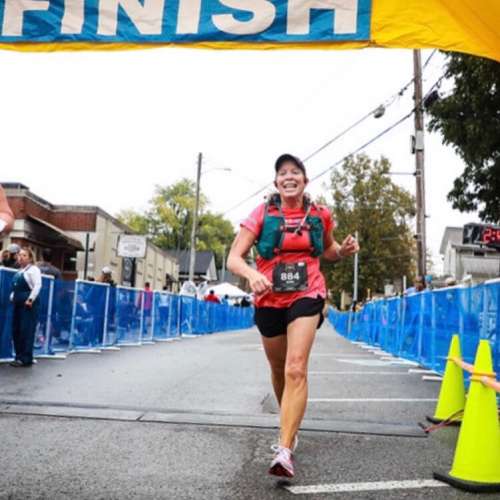 .
As a matter of fact, I enjoyed it so much that I actually finished a full 23 minutes faster than my best time.   I set a pace, got in my zone and just enjoyed it!  Starting, running, and finishing with a smile was so easy this year!
.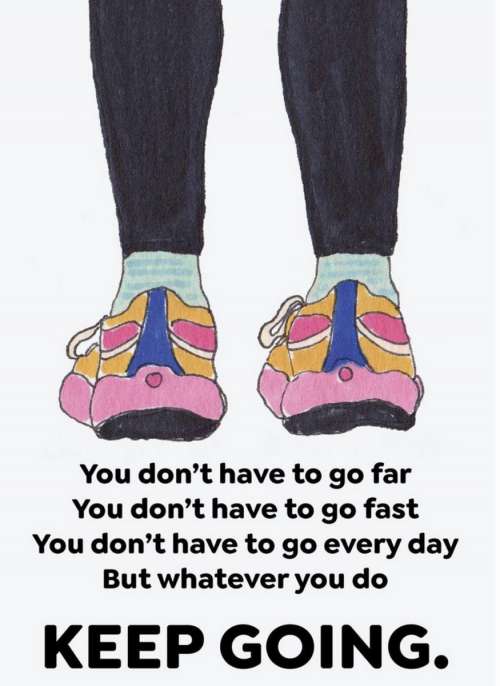 .
I think the purpose of this post is to encourage any of my readers that are interested in running. Just START.  It is not easy, there are days when it is brutal.  But it is so rewarding to just stick it out.  Start slow, do a lot of walking/running intervals and sloooowly get to the point where you run more than you walk.  Whatever you do, just keep going.
.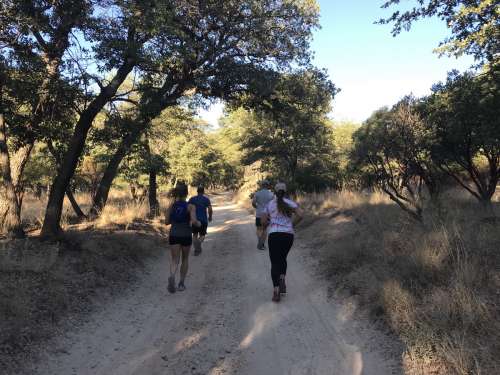 We are a family of runners… I took this picture as I was trying to keep up with my adult kids on a trail in Arizona in early October of this year!
. ,
One of the things that helped me stay motivated so much this year is my sweet daughter.  She is such a huge encourager to me and so many mornings throughout the hot summer she would text me "want to run together this morning?".   She runs at a complete different pace than me but would so often run slow so we could run together.  Or we would each run our own pace but would see each other all over the farm!  Find someone that will motivate you and help to hold you accountable.
.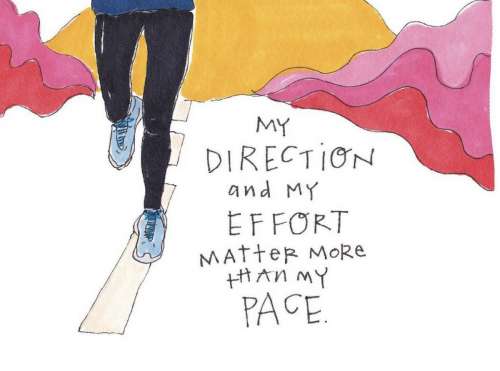 .
It doesn't happen quickly!  And maybe that is why it feels SO worthwhile!!!  Because you have to fight for it!  It isn't about speed or the pace you set… its about moving forward!
.
I'm already making some goals for my running for 2021 and longer Trail Running Races is one of my goals!  I'd love to hear what some of your goals are!  I'm not one for New Years Resolutions but I'm all about GOALS!!!  Please share any goals you have for yourself to keep you motivated… in whatever form that takes!
. 
Happy Thanksgiving Friends!!!  I hope you have the very best day ever.  There aren't too many of us gathering together this year but that isn't stopping me from baking all kinds of pies!
.
..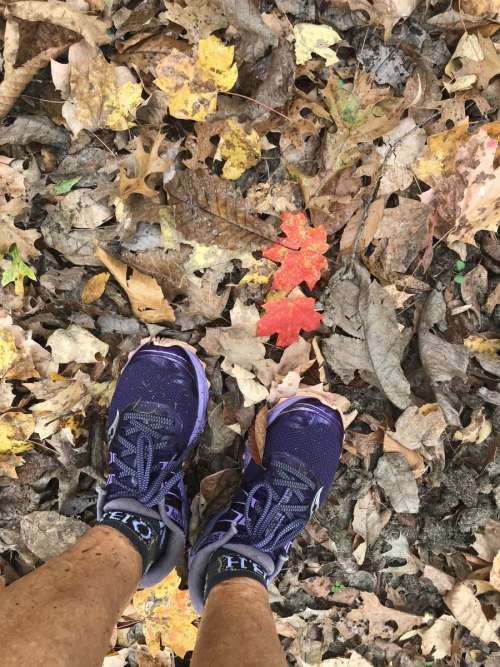 .
Until our gravel roads (or leaf filled trails!) cross again…  so long.
.
Dori