.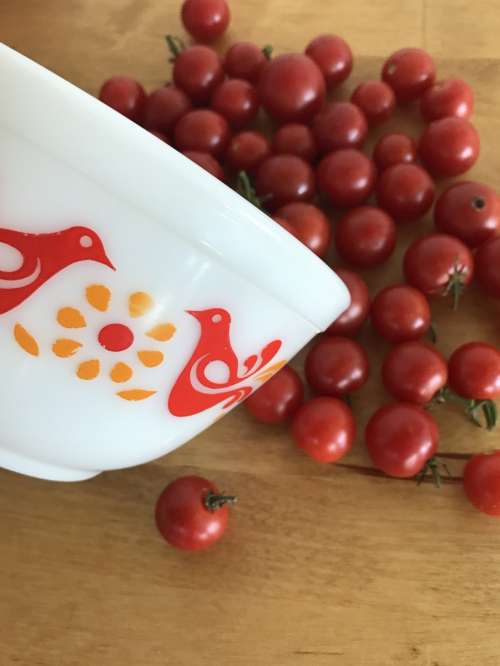 .
Hello Farmgirl Friends!
How are your gardens growing?  We've had some hot, dry days and my tomatoes have been going crazy!  I am swimming in tomatoes and I'm so happy.  Keeping cherry tomatoes on my counter top in my favorite vintage Pyrex bowl makes snacking on them so much fun! What is it about cherry tomatoes that just taste SO good?
.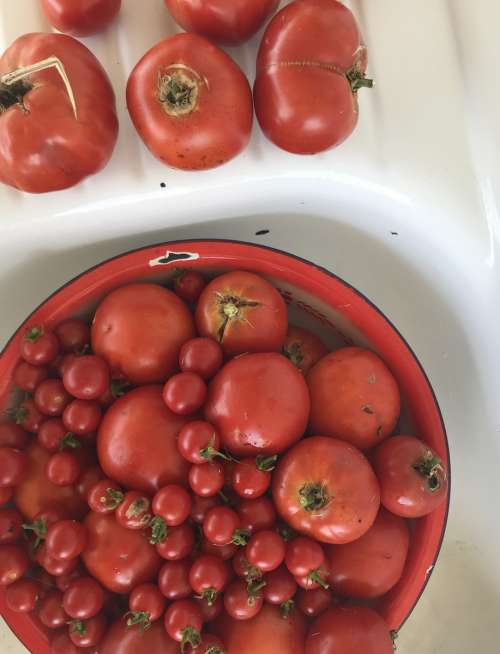 .
I've done some canning of course (or some "putting up of tomatoes" as they say here in the south!) and I'm happy about that.  But I've also been trying to use more of them on the day to day.
.
I was remembering how my Momma always made Tomato Pie in the summer and recently a friend shared a recipe that looked so good.  I looked on Pinterest to see what other recipes were there for Tomato Pie and WHOA!!!  I guess Tomato Pie is a real thing now!!  There were recipes galore.  So I chose to stick with the one my friend shared with me.
This pie tasted amazing I decided to make it and share with you today!
.
I used this recipe (click here) and I felt like it would be just about impossible to beat! But there were SO many to try!
.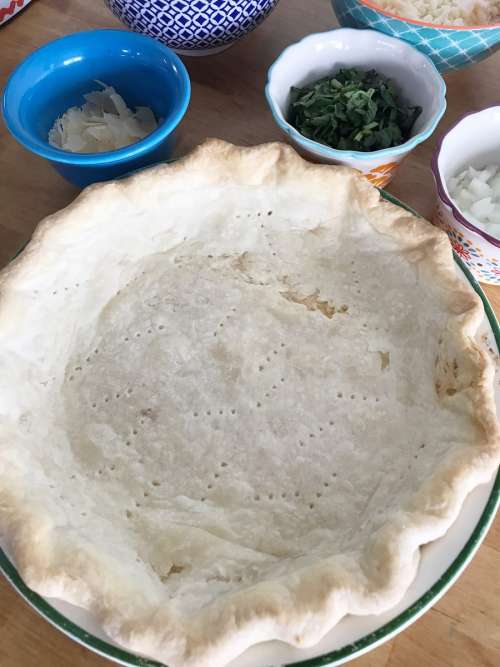 .
For the crust you could use your favorite pie crust recipe or even purchase pre-made crust.  I love a good butter crust and that is what I used for mine.  This recipe requires blind baking your crust, which keeps it from getting soggy.
.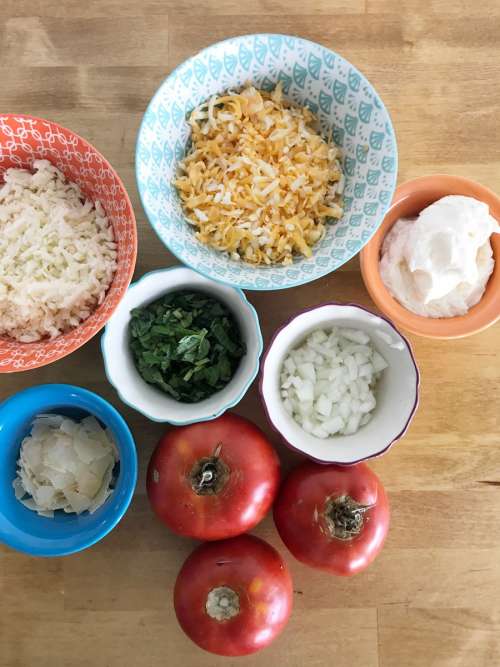 .
I love that this recipe doesn't call for too many ingredients:  cheddar cheese, mozzarella cheese, parmesan cheese, fresh chopped basil, chopped onion, mayonnaise, and of course tomatoes!
.
.
I love the color of sliced home grown tomatoes.  Nothing prettier!
.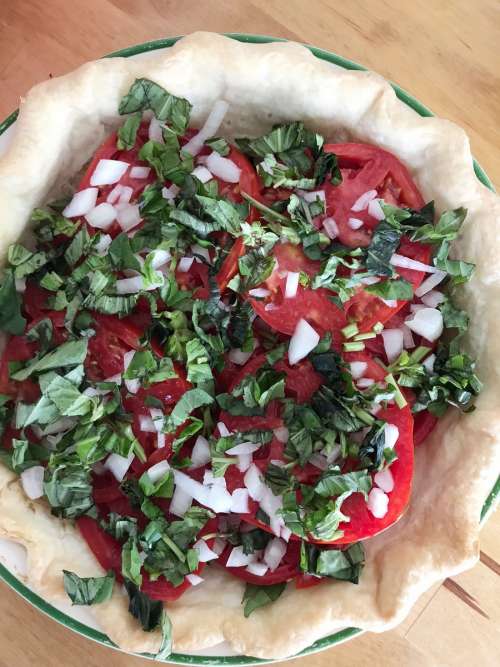 .
Unless maybe it's fresh home grown basil!
.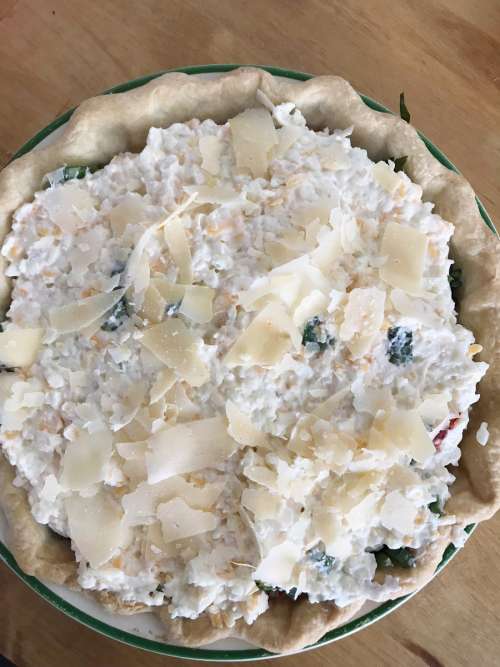 .
Once your pie crust is baked, this recipe literally takes minutes to assemble.
.
.
Bake until its a beautiful golden brown on top… and smell that amazing basil and cheese!
.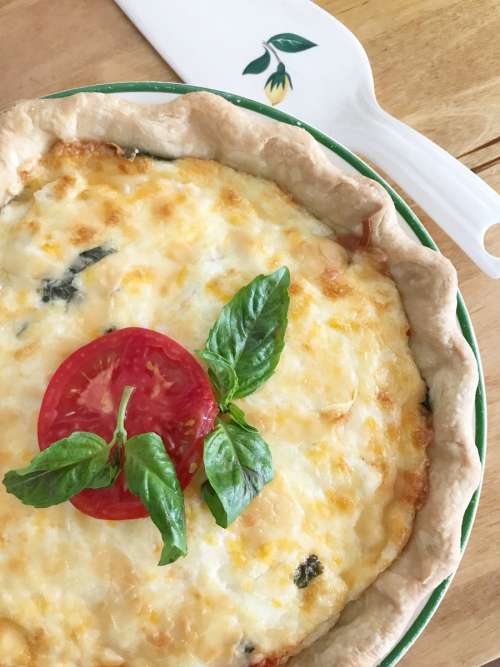 .
My grand-girls were here for the day and they had such a hard time thinking about a Tomato Pie!!!  They are kids that have been raised to try new and different foods and they always enjoy them; but for some reason Tomato Pie was just not making them too excited.  Until…. they smelled it and saw this!
.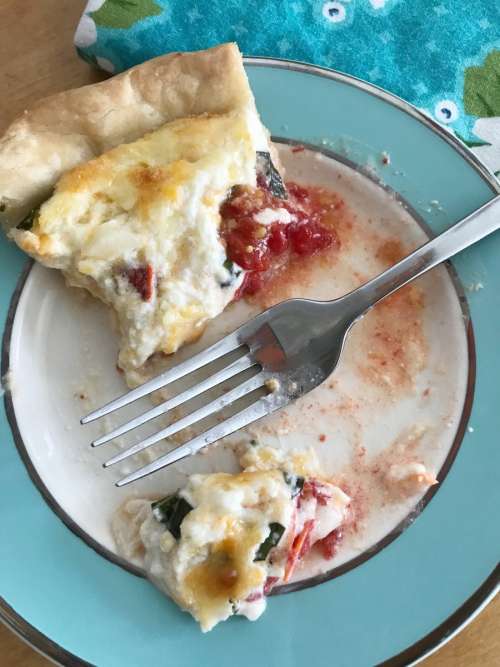 .
Their slice of pie was gone in a flash!  Jillian said "Gram, it tastes a lot like Pizza with pie crust"!
.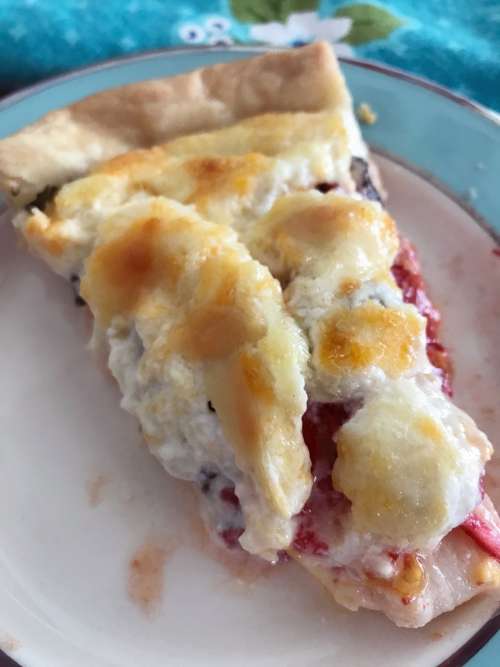 .
So tell me… do you make Tomato Pie???  I'd love to hear about your recipe!
.
Until our gravel roads cross again… so long.
.
Dori