Dear Sisters,
I've been thinking a lot about what it means to be a work'n farmgirl over 50 lately. Probably because I'm closing in on 60 in a few short years and I'm finding it hard to believe. Some of our peers have already retired or, are about to. But lately, I have met so many women 50 and over who are launching new businesses, building new dreams and growing in new ways and I just find that so inspiring and interesting. Let's discuss shall we? I've never been one to think about my age or be limited by it in any way. Have you? I've been fortunate to have good health and be surrounded by people who humor/support me when I have the itch to try something new. And try new things, I have! Most of them fall into the hobby category, I suppose because none of them ever became full-fledged income producing businesses, but each experience taught me something about myself along the way and I think that's true for most women. But what drives us to continue to keep trying new things?
For me, it's always been about following the creative muse where it leads me. Whether it was sewing, painting, gardening, teaching, ( homeschooling) or writing. I know that's why I connect so strongly with MaryJanesFarm. It's such a warm and supportive place for creative women of all ages.
When I started growing flowers in 2012 in our backyard I never dreamed I'd be operating a full service wedding floral design business from our home. I can finally call it a business because it is an income producer and I'm not in the red this year! Yahoo!
I've been able to hire a wonderfully talented freelance farmer/florist to work with me on larger events. We even have the same middle name! You can find Tara Riggs and her beautiful creations on Instagram @raisingbloom.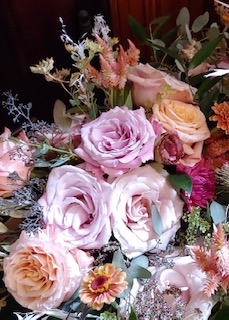 Several of my friends ( in the over 50 age group) have taken off in new directions now that their children are grown. One friend loves teaching and education. Over the last 5 years she's picked away at courses and student teaching gigs until she finally completed her second masters degree this year. We home schooled our kids together and I saw her love for academia way back then. We used to joke about what books were on our night stands. The authors of her books always had PhD attached to their names, while my books were mostly hobby related and tended to be about whatever creative passion I was exploring at the time.
Another friend ( in her 50's ) left the security of a top position as a dance and exercise instructor and supervisor to open her own Pilates Studio. She's been going strong for almost 5 years now. And, she looks amazing of course! She's an inspiration to her students to get healthy and keep moving.
Several of my flower farming friends are in the " work'n farmgirls over 50 and 60's " club. One is retired already, another is partially retired and one is about to retire. All are passionate flower growers with some health issues but continue to pursue what they love. Even if it means not getting to those weeds as soon as they'd like, or asking for help when they need it.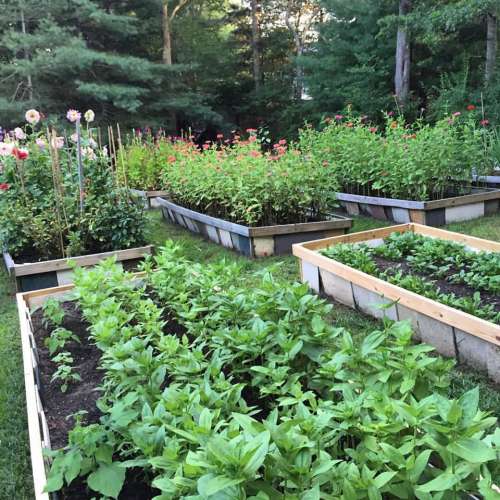 One of the reasons I believe women over 50 seem to take off so quickly  in new directions is because we realize time is a tick'n! By now most of us know what we don't want to be doing and more about what brings us joy and those around us joy. We want to do meaningful and purposeful work. Something that feeds our own souls while making a difference in other people's lives too. We want to live a life that fully expresses the gifts we've been given and share that with others.
We have the confidence to be leaders and the wisdom to know how. Is it possible to be a newbie at something and a leader at the same time? I think when you're over 50 you're a leader no matter what.
I can still recall a dream I had the year I turned 50. I was sitting on top of a horse at the edge of a deep canyon looking out onto an endless horizon. My interpretation of that dream was that the possibilities were endless! I remember waking up feeling so exhilarated! I still feel that way today. Maybe even more so than I did then. Life is still so very busy at this age. I hope it stays that way. I can do it as long as I schedule in plenty of naps!
One of my favorite quotes these days is from good old, Abe Lincoln.
" The best way to predict your future, is to create it."
Think about that for a long minute or two. The possibilities are infinite.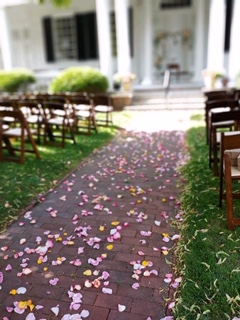 Are you still a work'n farmgirl over 50? How are you spending your time?
Are you doing your time until retirement age? Are you working part-time? Still caring for children or an aging parent, or a spouse?  Are you taking risks and trying new things while kicking back enjoying the fruits of your labor? Do you have grandchildren yet? Have you relocated, downsized, moved to your dream farm, ran for office ( and won or lost)? Written a book, started a blog about your latest passion? There's just so much you can do!
It's an interesting and challenging time of life isn't it?
What ever you do, please don't turn into a grumpy old farmgirl!  At this age, we've all suffered great loss, ups and downs, illness, the wrath of enemies, financial woes, etc. Don't let these isolated events define you. Keep moving forward and leave the sadness in the dust, behind you where it belongs.
Try new things if your able and willing and rejoice in the gifts you have to share. That's why you have them. Name em and share em!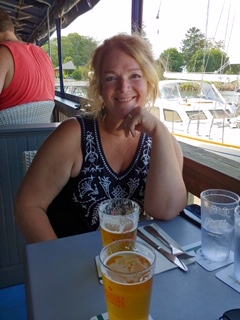 Until our next shoreline visit~ Get out and have some summer fun. Try a local craft beer,
( this one's from Mayflower Brewery made in American's Hometown) eat some good food and laugh a little or A LOT. You'll just feel better, I promise!
Blessings from the Beach!
Love,
Deb # 1199