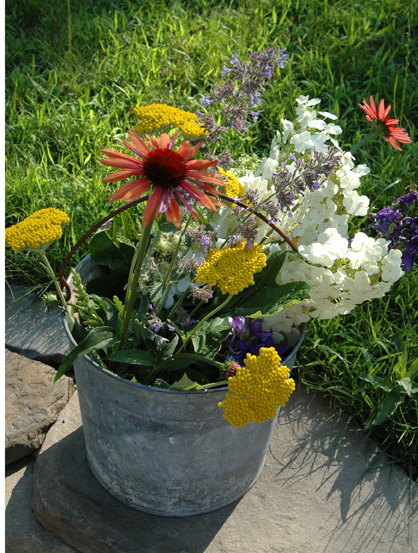 Dear Sisters, I know it's only been two weeks since our last visit, but it feels like months. Is it just me or do we ALL try to pack an entire lifetime into one summer? I guess that's what we are supposed to do with these long, sunny days and an overabundance of energy! I've been minding my own business having fun in the garden, squeezing in some family beach time and somehow along the way I, um, well I got into a little farmgirl trouble.  Come on in for the full confession….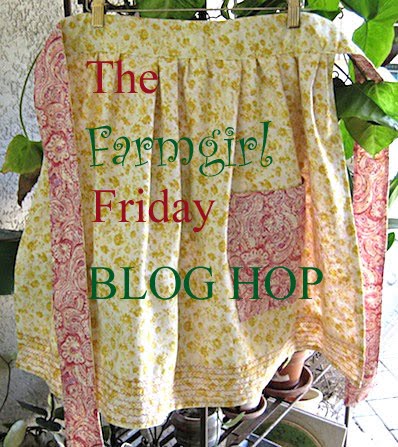 Reversible Apron
Oh, what the heck. I'll start with the confession! Some of you may recognize this darling apron image from the Farmgirl Friday Blog Hop that I host every week at Dandelion House ( my personal blog )…Isn't it adorable? I thought so too when I was looking around for a logo image sixty-five weeks ago! I thought an apron would be the perfect symbol for Farmgirl Friday and when I found the image above ( with no link to it ) I figured it must be okay to use it, so I did! Now, let me tell you this little button has made the rounds over the last year. Lot's of supportive bloggy friends have this button in their sidebar! I love my bloggy friends! Last week out of nowhere I recieved an email from the rightful owner of this sweet little number telling me that she was the owner of the image and would I be so kind as to include her link which she also provided. My mind started to race. Goodness Gracious!!! Link? What link? There was a link? Whew doggies is it hot in here? Are you warm? I feel warm!!! Can you see me turning twenty shades of red? I felt so embarrassed! I emailed her right back explaining how when I did a google search for aprons that the image I found appeared with no link and I assured her that from now on I would happily include her link. After visiting her site and seeing more of her handiwork I just had to introduce you to yet another "farmgirl at heart"  Lori Abraham of Vintage Apron Patterns!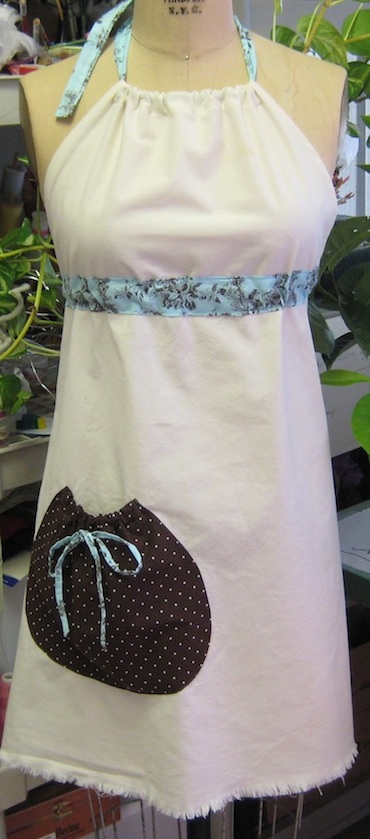 Farm Girl
It's the least I could do after " lifting " her image and besides her aprons are farmgirlalicious! I invited Lori to share her story with you here on the shorelines so sit back in your beach chair and listen to how Lori began her farmgirl enterprise making aprons and patterns.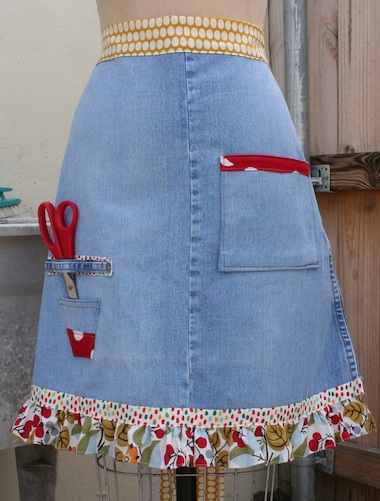 Clippings
About 3 years ago I had tired of a cleaning company that I started as a teenager. Despite the fact that it was a viable business, I was bored and wanted something more. So when my sister Michele and I took an adult education class at our local high school for websites, I was inspired. The wheels started turning as my classmates all middle aged to seniors shared their passions and dreams. Sitting there listening to everything from computer techie dreams to aspirations about raising goats, I thought, can I? Before the short 7 week class was even underway I knew that I would begin making aprons. Long a lover of functional art I couldn't imagine a better, more functional object than the lowly apron.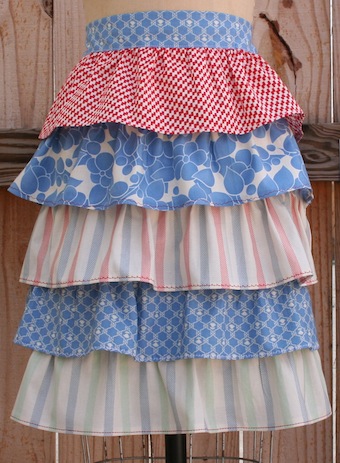 The five layer apron
The journey began. With lots of flying fabric and trim, repurposing of old jeans and gowns my first one of a kind aprons were born. I was happy with my muses, however I wanted to share. So I began with some manic technical writing and loads of picture taking. Practice with the camera, practice and more practice with the website skills. It was a real blessing that I had been taught basic sewing skills as a child and actually quite a lot of them, as we made everything we wore except our winter coats and unmentionables. So with my head still buzzing with ideas and the cleaning company nearly behind me I forged ahead. Now the only thing I'm short on is extra hands. My studio is filled with sewing machines, kilns and paintbrushes. Several of the styles have handmade buttons on them as well as hand painted elements. My apron entitled The Promise even has a real stained glass heart

at its center.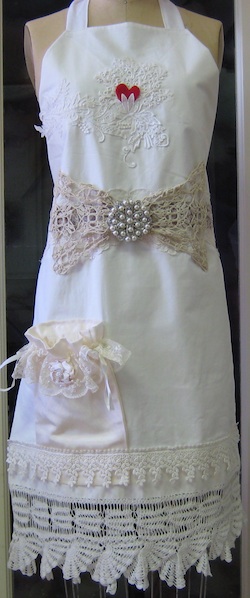 My customers are from as far away as Australia, my website visitors from China and Africa. It still tickles me each and every time a pattern is ordered. I enjoy sharing and I communicate with every single customer myself.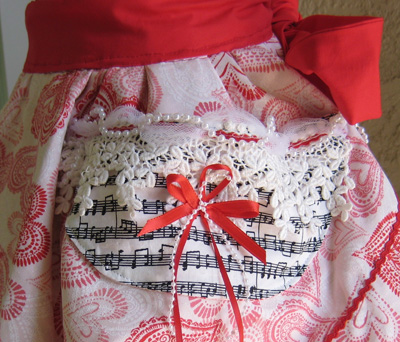 Valentines Day
So don't let your dreams die. Many have traveled the path of dreams with shaking knees and trembling hands, but if you could just see how well-worn the path you wouldn't be afraid.
Needles up ladies!
Lori Abraham
Lori's farmgirl spirit is infectious! It's never too late to follow your dreams and inspirations…I say follow because that's what you HAVE TO DO to bring them to fruition! If you don't follow them they will whither and die like a flower that once had the potential to bloom into something awe inspiring and never did.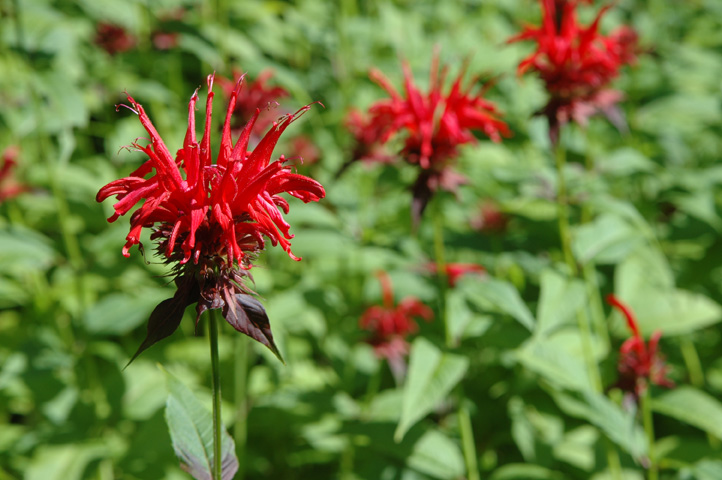 My beloved RED Bee Balm " Jacob Cline"
Speaking of bloomers! I've been working hard at keeping the cutting garden healthy and happy in hopes of more blooms than I know what to do with! And guess what? I think I've done it! Short of a sudden hail storm or 90 mile an hour winds ( shoot, I hope the weather gods didn't hear that ) we'll be up to our garden gate in cut flowers! Over the last several weeks my little sprouts have been fed, sprayed, staked, watered and weeded!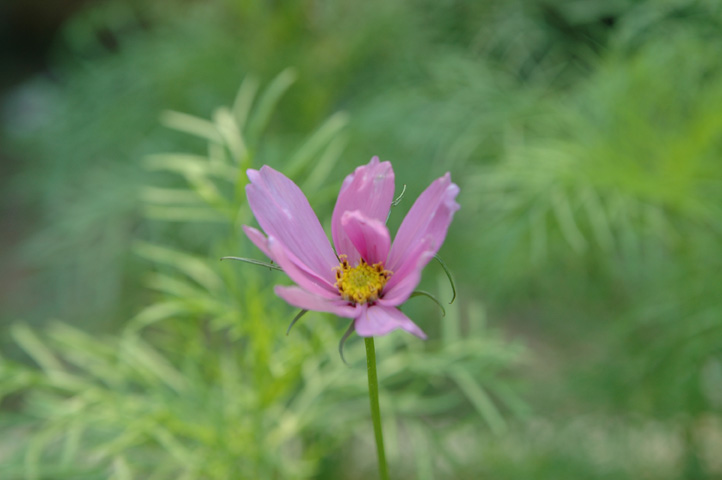 The Cosmos and Zinnias have started to bloom, but I've still got more buds than blossoms! They're almost here!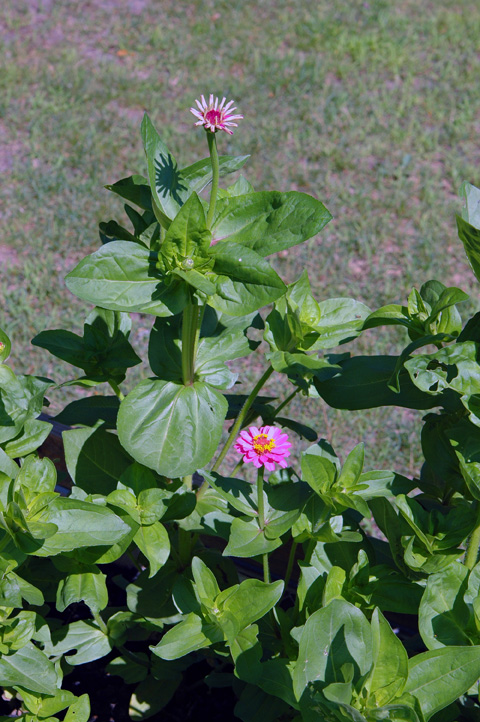 I feel like a new mom again! I've been nesting ( gathering vases, floral sleeves, researching natural floral preservatives online ) and I purchased some Mason Jars ( small and large ) in preperation for selling some ready made bouquets! The pain of a very laborious spring is already beginning to fade. What a joy starting this cutting garden has been from planning, to planting, and now the birth of many blooms is just days away.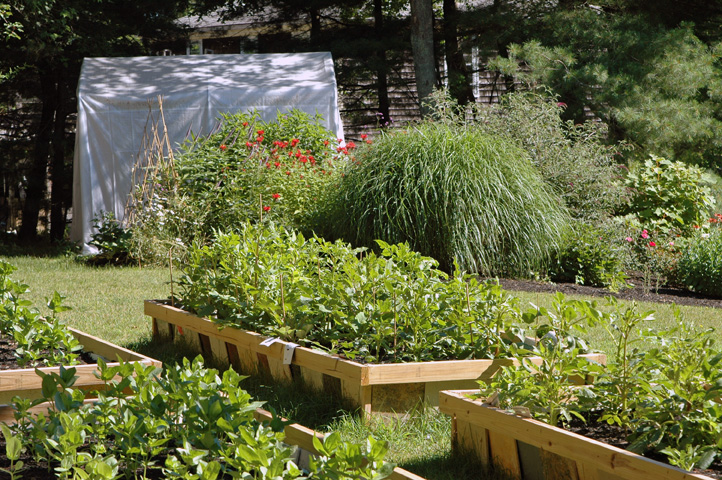 Thank you for sharing in the fun, sweat and sore muscles along the way. It wouldn't have been near as much fun without my sisters!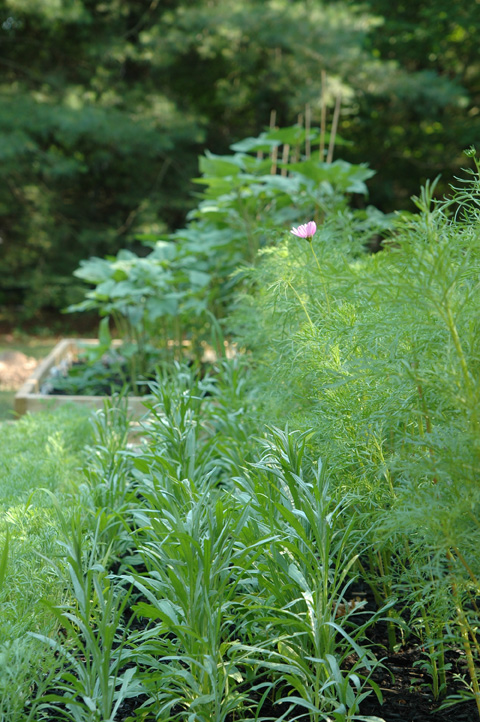 I've had a few visitors in Butterfly Garden this week too!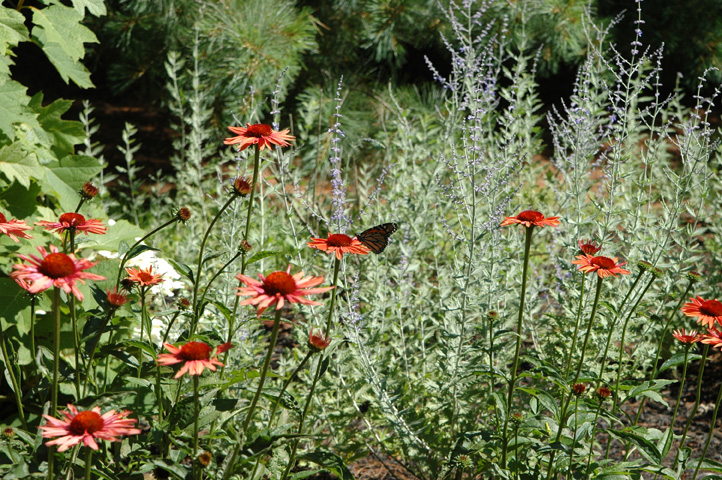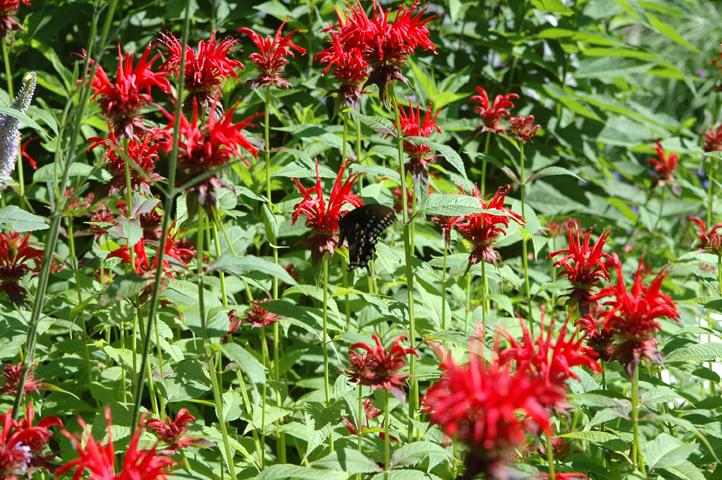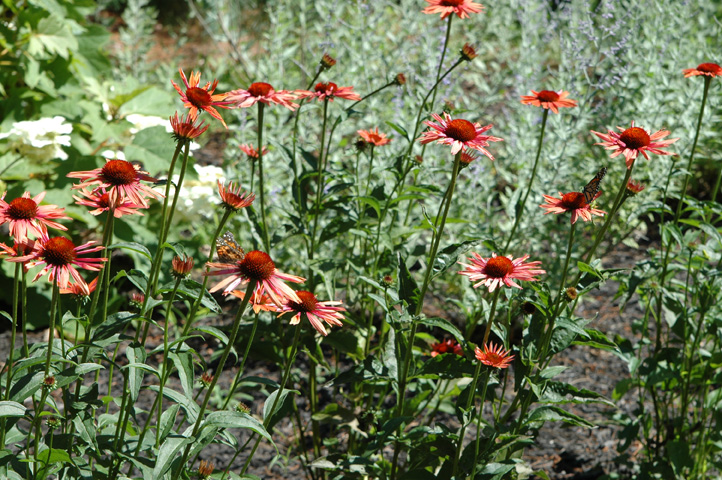 Painted Lady Butterflies ~ Can you find them?
Let's try not to disturb them while we do some flower pick'n!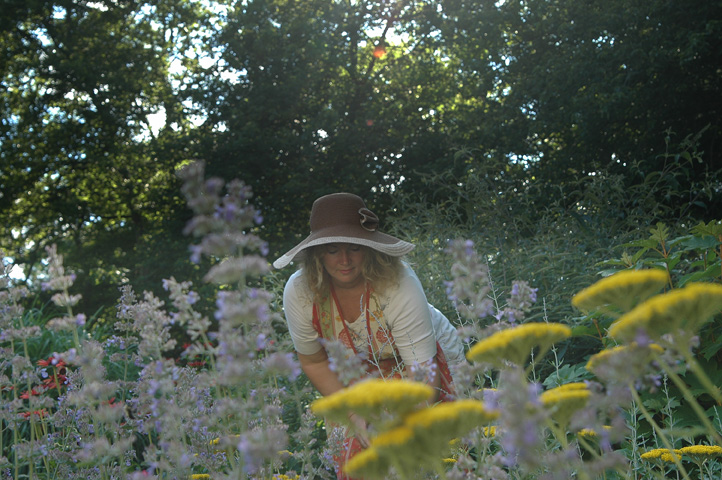 The flower farmgirl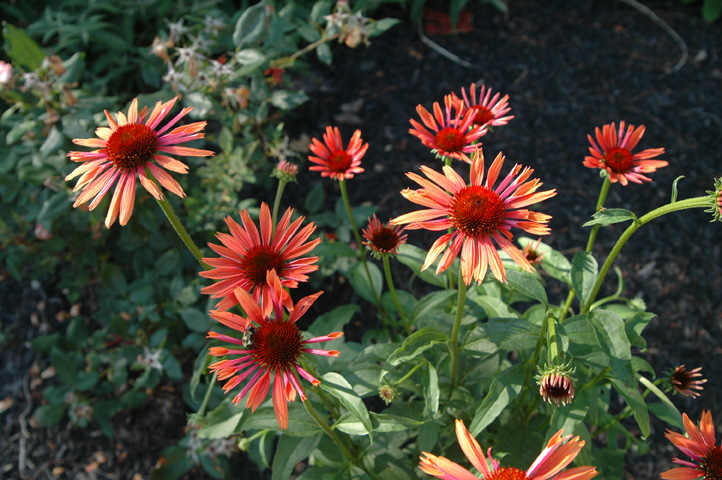 Echinacea 'Sundown' ( Coneflower )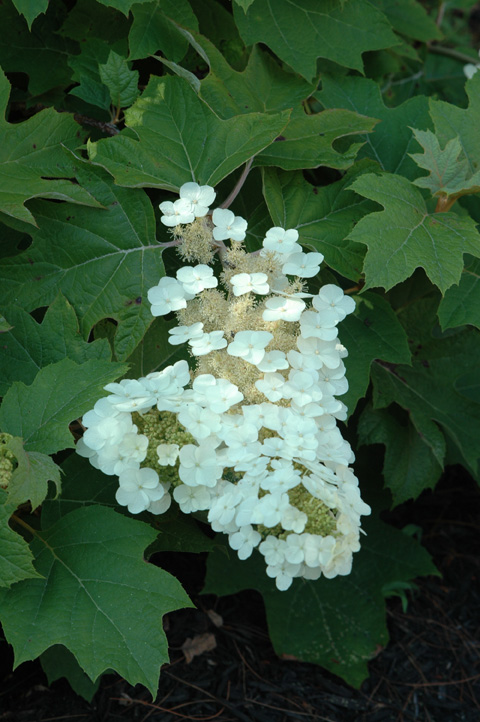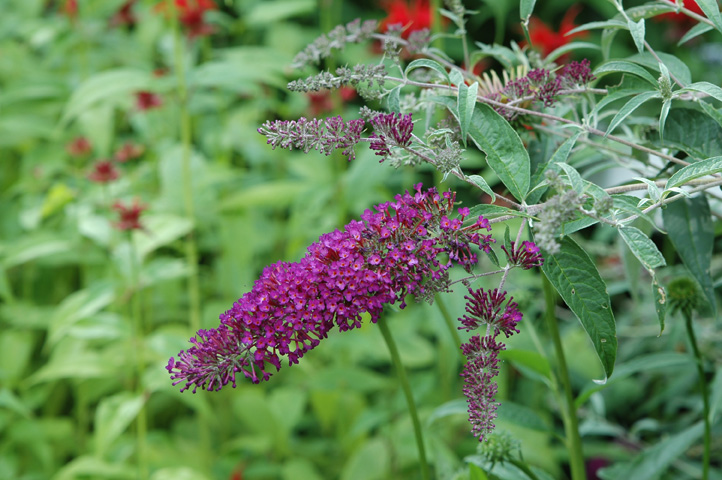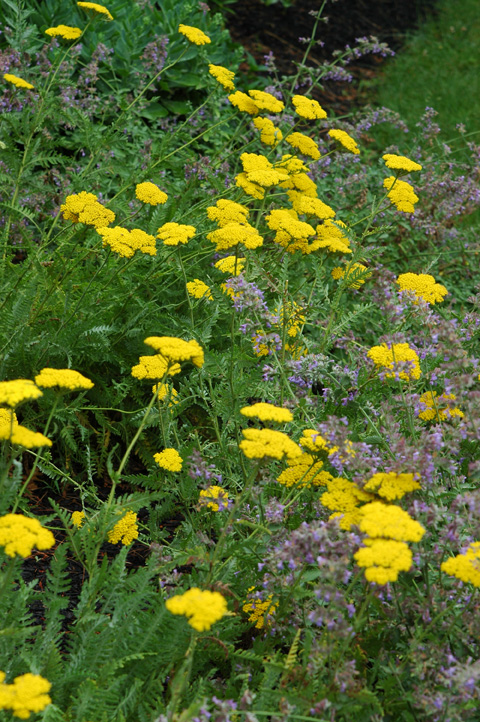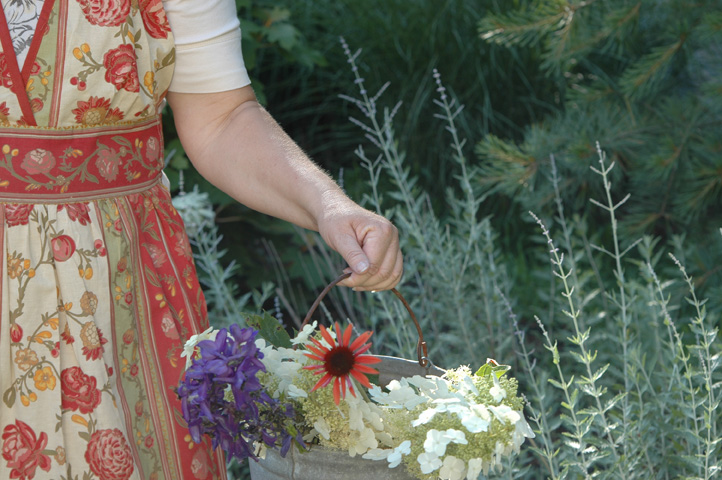 Here's hoping you're filling your flower bucket with all sorts of blooming memories this summer!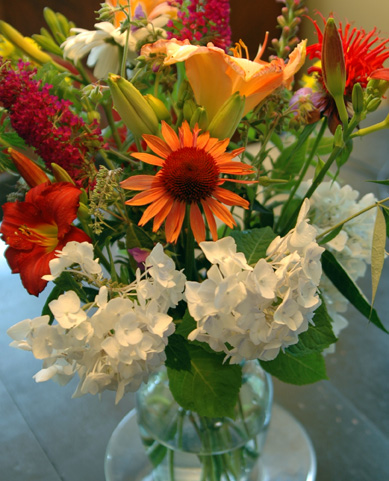 Until our next shoreline visit ~
God Bless America and you!!!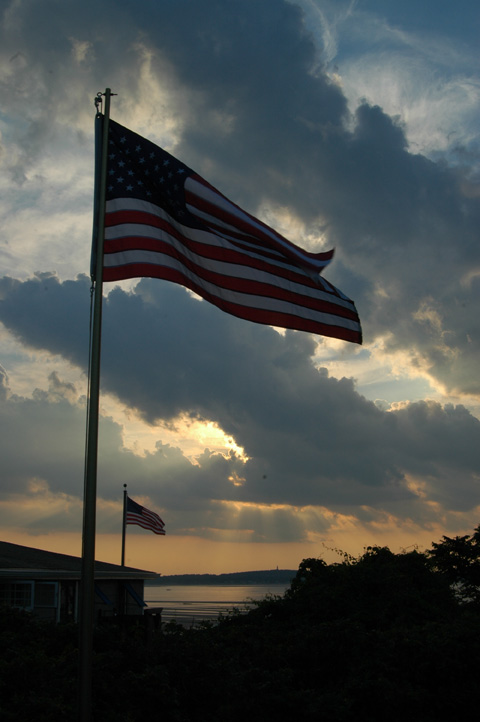 Beach Blessings!
Love,
Deb
P.S. come on by Dandelion House for the Farmgirl Friday Blog Hop ,get a peak at this years Fourth of July parade and the new Beach Fire Truck! And be sure to pay Lori Abraham a visit too!