.
.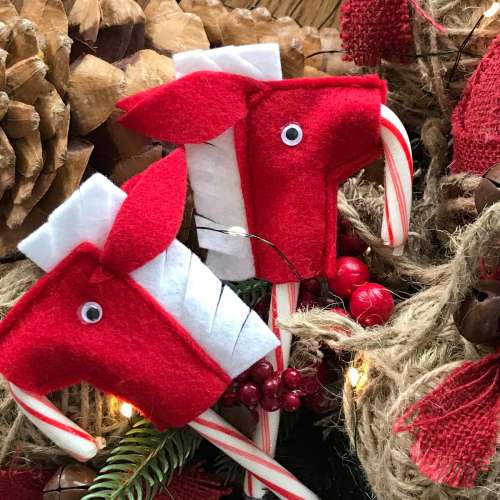 .
I wonder sometimes why I'm such a great last minute crafter.  Are you like this?  In the ninth hour and you suddenly think of something grand you'd like to make?

.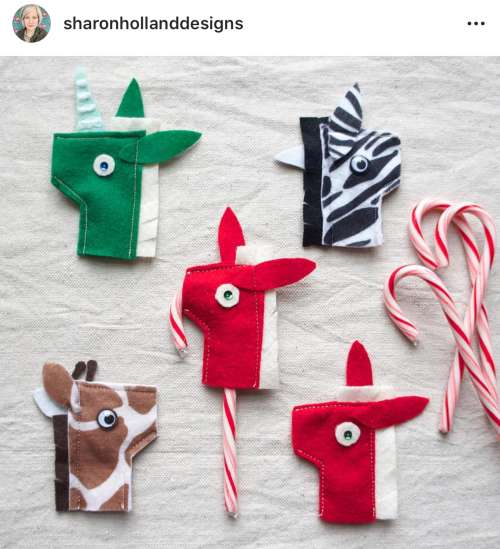 .
I have a few gifts for my grand-girls that needed just a sweet little gift topper.  And wouldn't you know while I was scrolling Instagram I saw these darling little candy cane animals?  There is a free pattern for these and you can find that by clicking here.  It will take you directly to the page where you can print the pattern.
.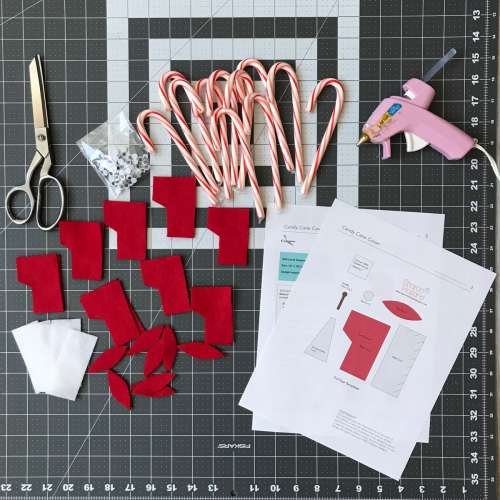 .
They are so easy and inexpensive to make.  I made 10 of them from 2 sheets of red felt, 1 sheet of white felt and a some googly eyes and candy canes!  (You can also make different animals as pictured in the pattern, but for the purpose of a fast make I made all red and white horses that I think actually look a little like a Reindeer!)
.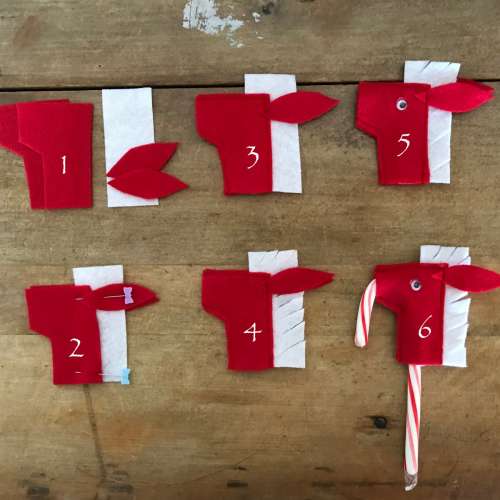 .
The pattern is super easy to follow so there is no point in me giving you a tutorial.  But here are a few pictures that show how fast these are to make.  There are just six simple steps for each horse.
.
A few tips:
.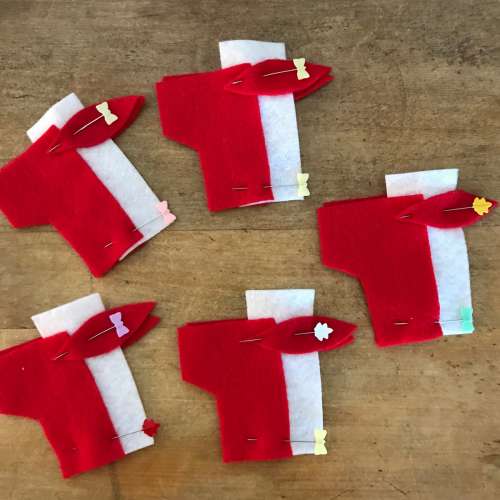 ..
Tip #1:  
Put all the pieces together, carefully pin in place and sew assembly line!  It's much faster!
.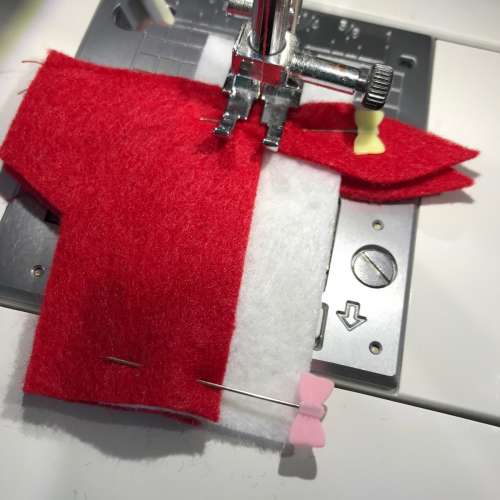 .
Tip #2:
Don't sew the "mouth" or the "neck" closed (the candy cane goes through the mouth and out the neck)!  You'll need to do a little starting and stopping and a little pivoting with your machine!
.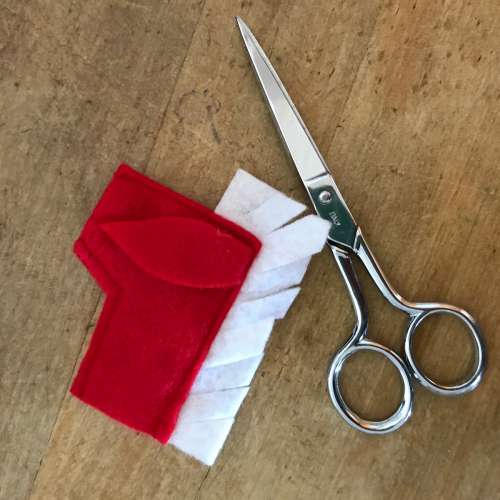 .
Tip #3:
Be sure to fold the ears over before cutting his mane – you don't want to chop those ears off!
.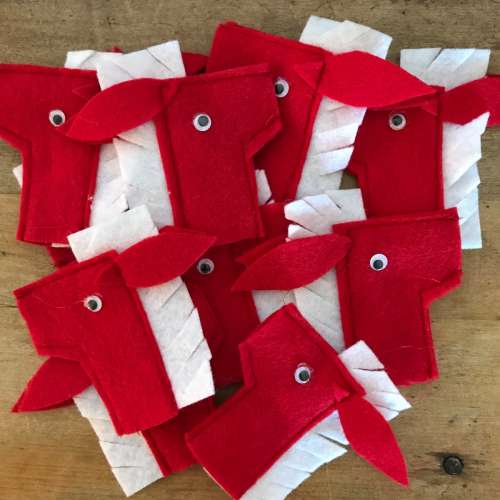 .
And in no time at all you'll have a pile of horses!  Feed the candy canes through the opening in the horse's mouth.
.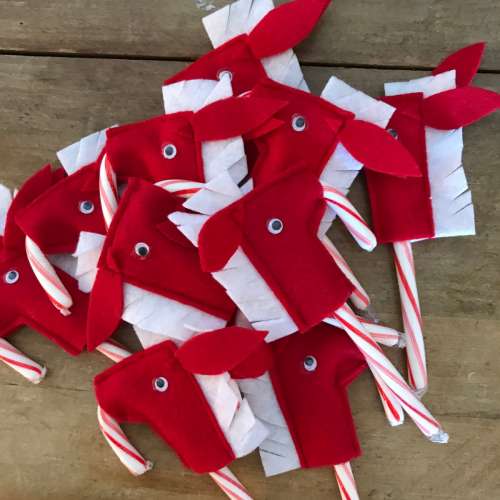 .
Sweetest things ever!
.
.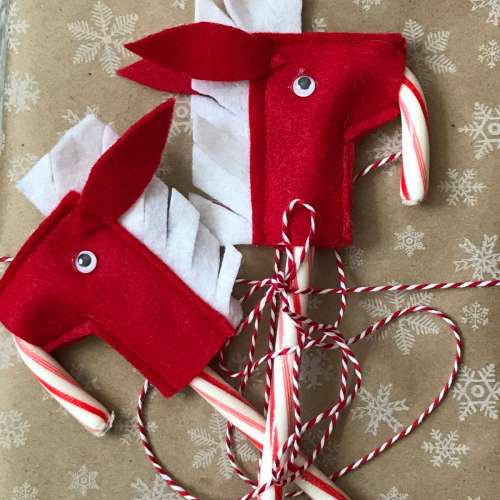 .
 I just love how darling they are attached with twine to the top of a gift.
.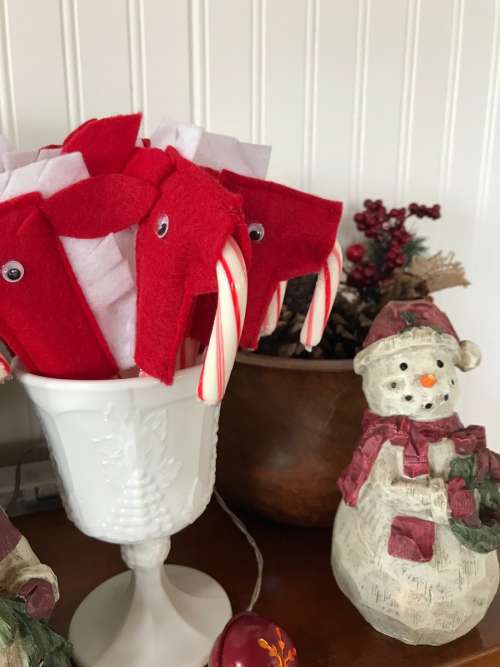 .
I think I might just keep some for myself!
.
..
Happy Holidays to all my wonderful Farmgirl friends.  I want you to know that I appreciate your comments, emails, and love through the year!  I hope that 2019 brings you great joy.
.
Until our gravel roads cross again… so long.
.
Dori