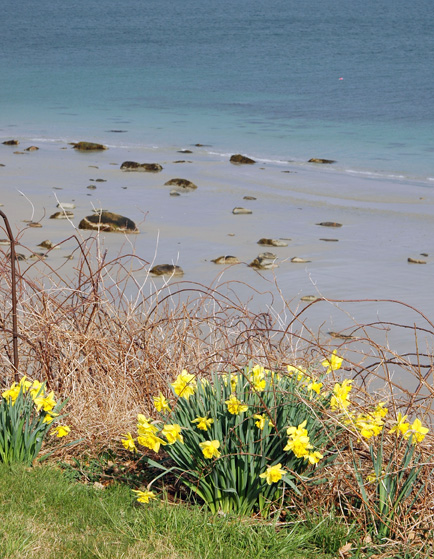 Spring has finally SPRUNG along the shorelines of Cape Cod Bay! Just looking at these daffodils makes my head spin with delight. There's just SOOOO much to do this time of year. How about you? What's putting an extra "spring in your step" right now? I know! Let's walk and talk at the beach! I've got a full report! And besides there are more daffodils to see, dahlias too and some dream-work to be done along the way!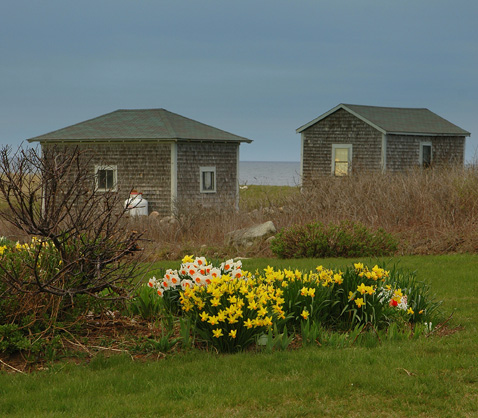 It's our tradition to spend Easter Sunday with our family at the beach rain or shine! My brother and sis in law stoke up the old wood stove and we put on a Pot Luck supper. This year we decided to keep things fairly simple food wise. We each brought our own fixin's for sub sandwiches'. We had a variety of tuna, egg salad and spiral cut honey ham. I whipped up a Deviled Egg Potato Salad and fruit salad. For dessert we had birthday cake. My sweet mother in law turned 90 this week!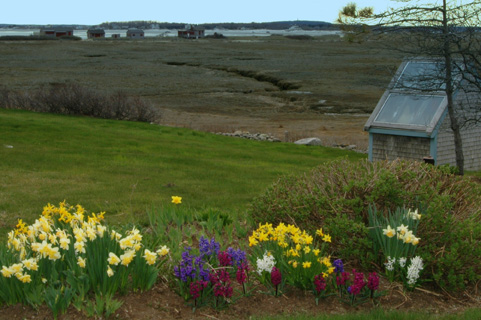 It's always a good day for just being together in our favorite place. RE-LAX-A-TION and taking a nice long walk are the order of the day! It's off -season so we were all by oursleves mostly except for the birds, blossoms, and the views!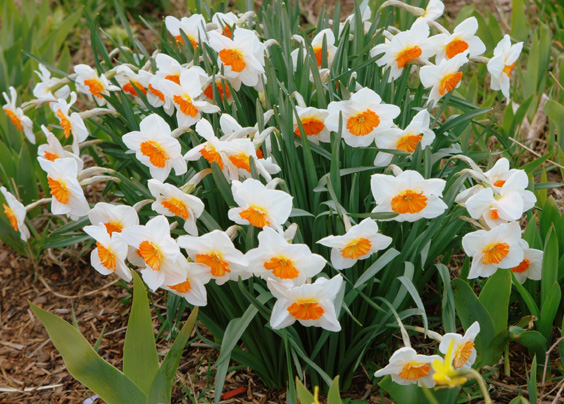 Most of the native grasses, plants and shrubs at the beach are just beginning to turn green but the daffodils and other spring bulbs planted by residents are in full bloom by Easter. They sure put a bright spot in a cloudy day on the shore don't they?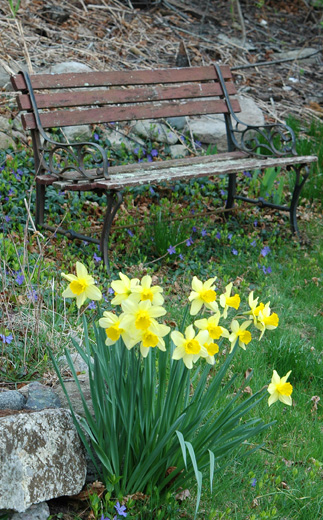 Everywhere we looked we saw new signs of spring!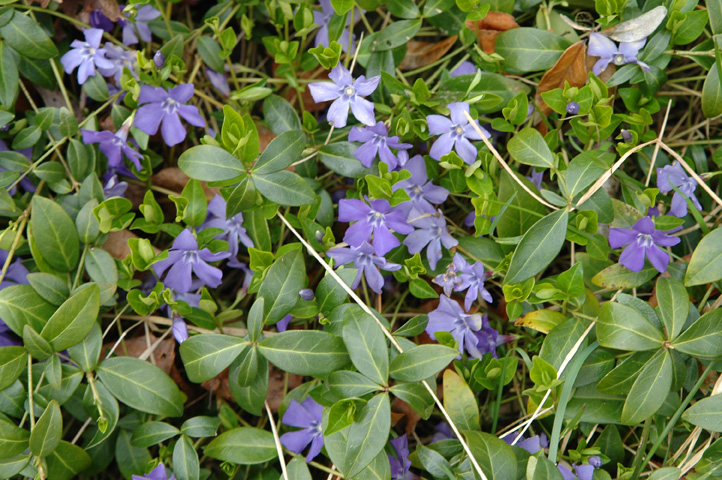 Bright purple periwinkle.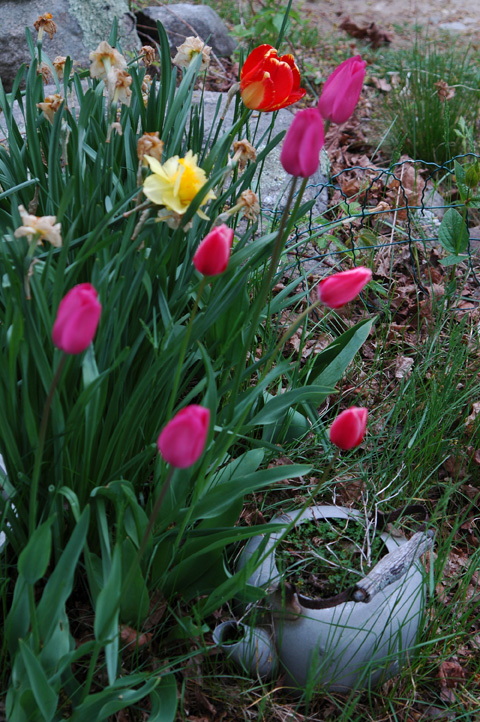 Gorgeous tulips keeping watch over an and old tea pot and a picture-perfect window bursting with sunshine yellow forsythia blossoms!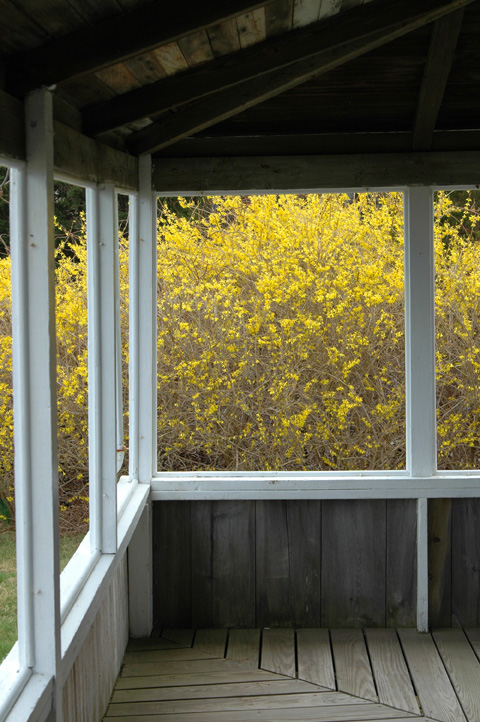 We caught daffodils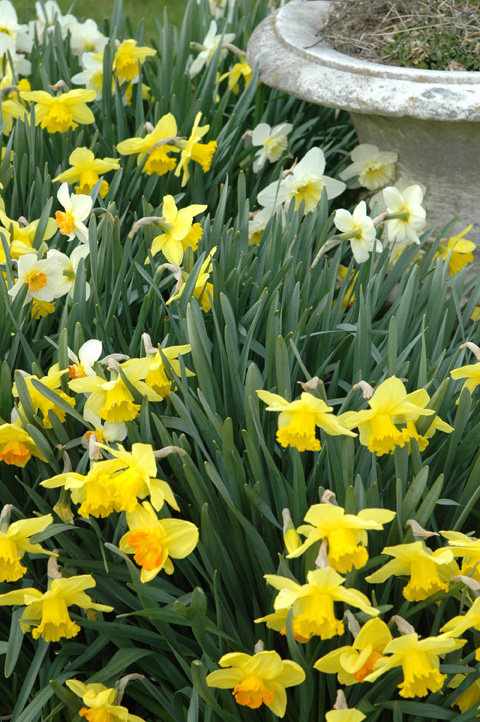 mingling with a bouquet of pink hyacinths!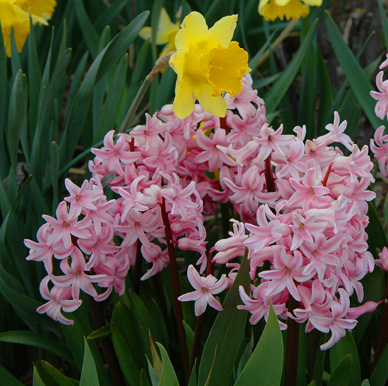 After such a refreshing day at the beach we drove home feeling grateful for such a beautiful day full of new beginnings. On the ride home my thoughts wondered over the marsh grass right into my little backyard flower farm. So much for the day-long respite. Time is of the essence and I need to keep moving ahead my new "farmgirl enterprise"! I formed a quick mental to-do list then jotted it all down in my garden notebook when I got home. Here's what I've gotten checked -off this week.
1. Buy dahlias- CHECK
2. Research soil/compost- CHECK
3. Order mulch for large garden beds- CHECK
4. Order greenhouse- CHECK
5. Clear area for green house- CHECK
6. Buy seed trays, and potting soil
7. Plant cool weather seeds
This is the dream-work I was talking about, but, it feels more like dream-play! If I got paid for daydreaming I'd be a rich in dollars farmgirl, but the truth is (and we all know this) dreams don't come true by dreaming alone. We've got to put some elbow grease behind our big ideas too! We've got to DREAM BIG and work our tails off!
Here's a peak at some of the dahlias I chose.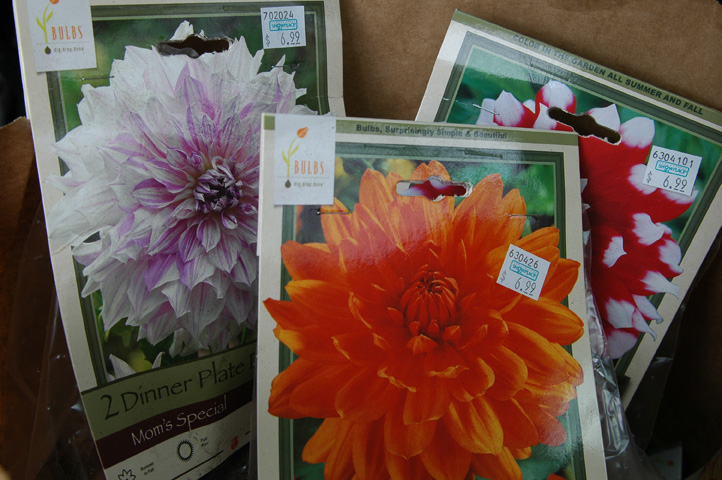 Dinner Plate, Decorative and Semi- Cactus for starters!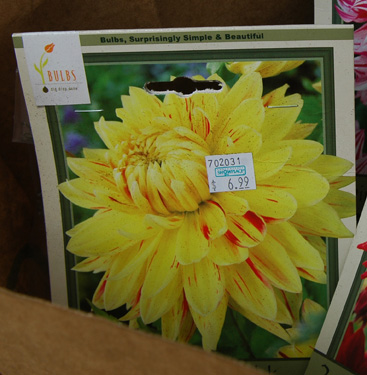 The dahlias will go outside in the raised beds in a few short weeks! I discovered a wonderful organic compost made by " Coast of Maine " called Quoddy Blend Lobster Compost that can be mixed with loam ( top soil ) for the raised cut flower beds. Check out the link to read more about it! Who knew Lobster shells had nutrients in them that when broken down would be good for flowers and veggies?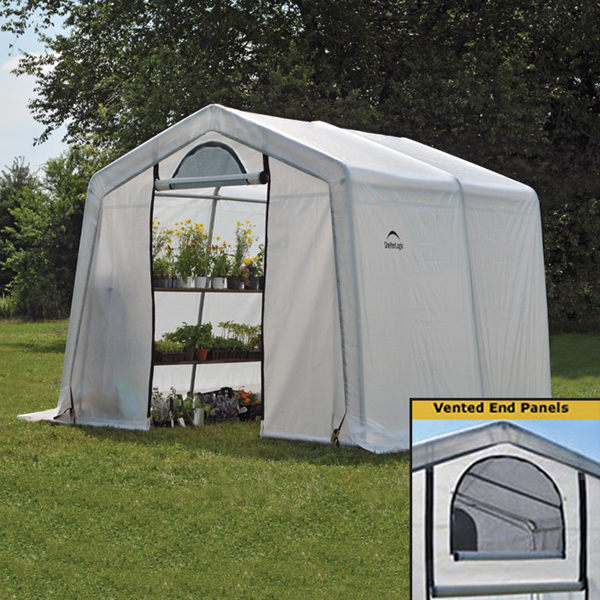 I've been running in circles (mostly in my head and online) about whether I wanted a hoop house or a greenhouse for starting seeds and extending the season for select flowers and veggies. I decided not to go with a hoop house in my backyard but with a portable greenhouse instead. It's the perfect size at 10x10x 8 for this backyard flower farmgirl. I think it will be "just right "for the size of our yard and it was priced right at $199.00 (online only) through the
Tractor Supply Company
. Shelter Logic is the manufacturer and the reviews I read looked very positive.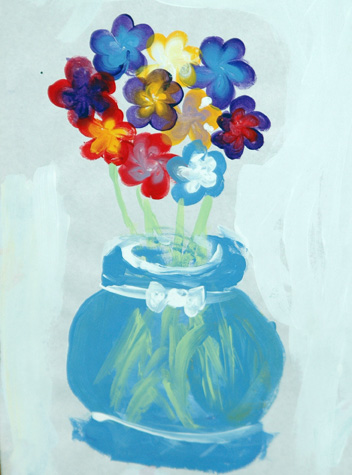 Painted by our daughter when she was 8
Wish me luck and I'll keep you posted as to how it ( and I ) performs!
Tell me, what sort of dream-work are you up to this spring? I hope something has you jumping out of bed feeling excited every morning!
Until our next shoreline visit~
BEACH BLESSINGS and much love!
Deb