[Previous Rural Farmgirl, April 2009 – May 2010]
Have you ever wondered if you were born during the "right time" in history? Certainly I know that I was, but there are moments when I can't help but to think I would have loved the Wild West.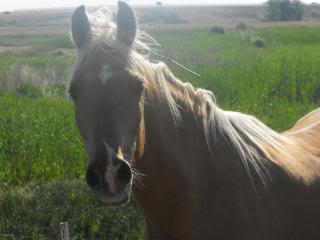 I wouldn't have done well in the Victorian period; although I love so much about that time, I am too much a "free spirit" to have ever been able to walk in those shoes trying to conform to the era's views of women. I have never fit into any one mold too well.
I love to watch shows like

Lonesome Dove

and

Little House on the Prairie

and see the wild women of the West, with their long flowing skirts, surrounded by beautiful horses and the nearest neighbor a half-day's buggy ride away. They were highly capable, yet somehow maintained, a  "

softness"

about them. While their lives were certainly busy with the chores and challenges of the day, it was less invaded by the world around them, and they had more freedom to break rules and design their own existence. As I sit here at the computer, or pick up the phone, or check in on Face Book and send a message out on Twitter, the world always seems so close. Lately the wide-open spaces have been calling me.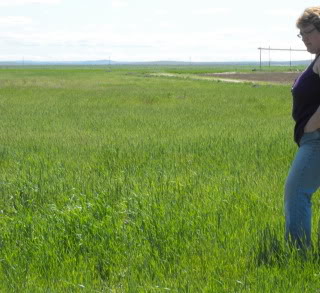 Most of the time having the world a mouse click away is simply wonderful. Recently, I was sharing with friends how great it is that I can get calls and messages from my kids who are outside the country, and I never have to wait too long for information updates. Oftentimes it is as simple as opening up Face Book to see that they have left a comment. In those moments, I love that I am in the 21st century. Yet there is that "wild" part of me that longs to be disconnected from the technological world and more connected with nature. There is that part of me that likes the challenge that comes with having things not come so easily.
It seems to me that back then, even with the distance between the physical homesteads, there was a sense of community that seems to be lacking in the world today. It saddens me to drive past abandoned grange halls. I could sit outside of them forever and envision the tales they have to tell: the bands playing and children running and women sitting around an old handmade quilt loom tying down a quilt for someone's soon-to-arrive bundle of joy.
When I get to go to my in-laws' cabin in the mountains I feel like someone lent me their time machine and I can step back in time. There are no phones, no computers, no power, and the outside world seems a universe away. There, nature seems to have a front row seat. The noises and the smells are more sweet and intense and the colors more vivid. As I step out of the car upon my arrival, my eyes close and I take in a deep breath that relaxes all of me. There is simplicity there, where the mundane takes center stage and there is nothing pressing other than the need of the moment. Things like gathering water or firewood or picking berries take precedence.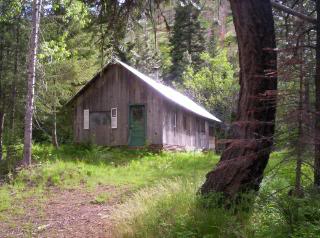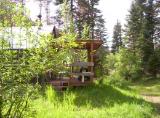 What I love most about my time there is that my thoughts are free to roam. I don't have the interruptions of the world, and stories and tales and songs can pour out of me. The smallest of things can inspire me the most, and physical labor becomes a close friend, bringing with it a physical exhaustion that is easily substituted for the mental exhaustion I often feel. This time away is a refueling time for me. It's as if I have stood under a cold shower and let the cares of the world rinse away, replacing them with new and exciting stories to tell. It is in those moments that I feel more alive, more connected with my own being and with God and the world around me.
What a unique time we live in. We can enjoy the comforts and conveniences of the modern day yet step back in time, even if for only a moment. It isn't always easy to find the time to unplug from the cares of the day. I tend to make doing so harder than it ought to be. I am learning, however, that I can take little mini-vacations by doing some simple things like unplugging the phone in the evenings, shutting the computer down after 6:00 P.M, going for a walk, or taking a glass of iced tea out to the deck. I like to sit down with my feet curled up just as the sun is setting and allow the worries of the day to follow it over the horizon. So go ahead, step into my time machine there is room for us all in here.