[Previous Rural Farmgirl, April 2009 – May 2010]
This song by the Archies played loud in my mind as I received my first bee stings of the season. They got me while I was reaching my hand into my beautiful lavender bush. Luckily, I am not allergic to the little guys. Dancing around in pain, I found myself scolding them. "Hey! Don't you know that I am on your side? I planted bee-friendly plants just like MaryJane, Burt's Bees and the rest suggested! I even follow the bee project, reading all I can on the plight of you guys. Did you not get the memo?"
While watching my finger swell, I was reminded of the scene from Bee Movie where Adam is lying in the hospital bed, hooked up to honey after stinging the mean lawyer guy. Somehow my anger dissipated at the thought that now I too have an injured bee on hand

.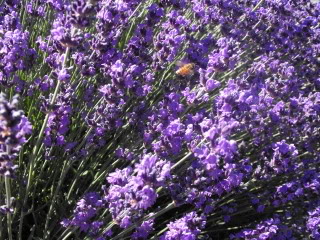 When Bee Movie was released, I embarrassed my then 11-year-old son by belting out the movie's soundtrack. But I was glad that I had gone. I was glad that the movie, in its own sweet and funny way, opened the conversation to a very important topic: Colony Collapse Disorder (CCD). CCD fascinates me. It begs the question, why? Like in Jerry Seinfeld's little cartoon, it is an indicator of a bigger problem. If we subscribe to the reasoning that every cause has an effect (which I do) then we must ask ourselves, "What is the cause?"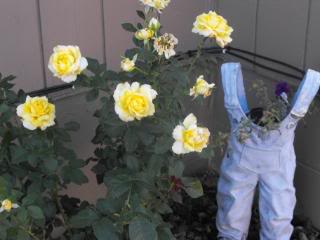 There are always those of us who don't want to hear the questions, let alone the answers. Then there are those of us who want to debate the question and its validity. And there are those of us that are at least willing to have the conversation and do whatever we can to be a part of the solution. I am glad that I am in that category. Doing my small part, I planted "bee-friendly flowers." I am tracking the bees that are living here in my flower beds and reading up on as much of the conversation as possible. It is important to me. See, I still am naive enough to believe that one little Farmgirl can change the world…well, at least

my

world, and I plan on doing so.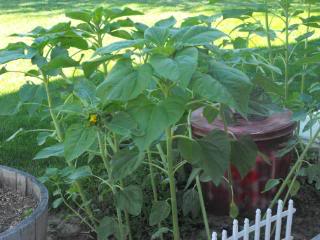 Wanting to gather as many of the facts as I could, I went to the USDA's website and read paper after paper by scientists from Penn State and more. My theory is that when the mainstream universities are discussing the issues, it is probably more serious then we think. Way too often it seems that when those in the organic movement tell us about an issue (which they have for quite some time), it is downplayed by those in the conventional world. But when the scientific community starts talking about it, I think it is worse than they want us to know. Boy, how I wish we could close that gap, but maybe that is another topic for another day. At least at this point in the conversation we can agree that it is a legitimate issue, one that deserves our full attention and awareness. The little guys need us. Sure there are some inconveniences with having them as neighbors, but for the greater good they are worth it.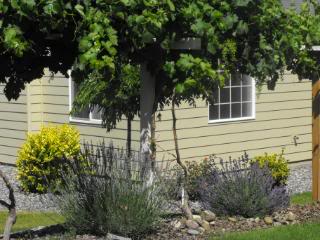 If I do the best I know to do in my corner of the world, and you do the same, and your neighbor does the same…pretty soon our collective actions have changed the whole world. How sweet is that?