[Previous Rural Farmgirl, April 2009 – May 2010]
Traveling down old country roads is magical. It has been a favorite past time of mine for as long as I can recall. I have discovered some of the most beautiful, fun and wacky things down those country roads, most of which I have returned to time and time again.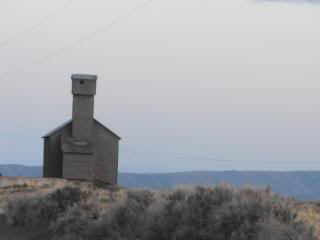 Being a "wheat girl," few things say home like the wheat fields. Driving up the Rosa I can't help but think about all the splendor the everyday traveler doesn't get to see. On the back roads, deer peek their heads over the tips of wheat, just to see who could be this far out. Sometimes I want to build a big sign pointing the travelers off the main roads and into farm country. It seems that every view is a painting
.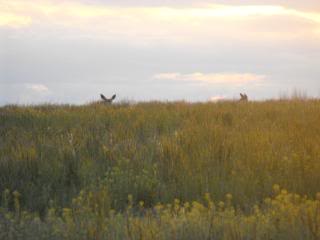 Thirty-five miles north of Prosser, WA, past the vineyards and orchards, into dry land wheat country where the scenery is breathtaking, you will find "start" spray painted on the road. This marks the starting line of Gravity Hill. Local legend holds that if you park your car on that line and put it into neutral, you will coast uphill
.
I don't know what is more thrilling—the experience itself, or the trip to get there. Here in the Yakima Valley, the main roads offer the traveler the chance to experience beautiful wineries and vineyards, orchards and fruit stands. In the fall I have been known to drive out amidst the vineyards just to breathe in the fragrant air. It is amazing! But on this day, it is the adventure of Gravity Hill that I sought.
As I sat there, front tires on "start," dusk was setting in. The orange glow of the sun cast its last bit of amber onto the road. I sat there, wanting to release the car to gravity yet not wanting to leave this spectacular view. Then, with one last deep breath, I put the car into neutral and began to coast uphill, headed back to town and my evening adventure coming to a close.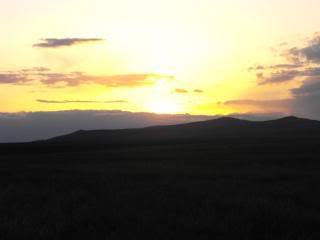 There are places in the world that I would love to see—the pyramids in Egypt, the leaning tower of Pisa, and other such wonders. But to this farmgirl I don't know that any of those sights could ever replace what I can find down a country road.