.
Hello Farmgirl friends,
Hasn't this weather been crazy the last month?  We are in Tennessee and felt some of the effects of both hurricanes and I can only imagine what it must be like for those of you that were right in the thick of it.  My thoughts have gone your way continually.
.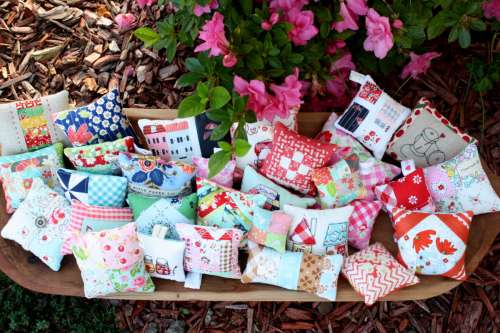 .
With summertime being our busy time in our little flower farming business it seems like I just don't get the time to sew like I usually do.  As a result I really start to feel frustrated as sewing is very much my outlet and the thing that really gives me some down time.  So when I read on Instagram about a sewing challenge that called for making a Pin Cushion (called a Pinnie in sewing terms!) a day for every day of August… well, I jumped right in to the challenge!  Thirty one Pinnies?  You betcha!
.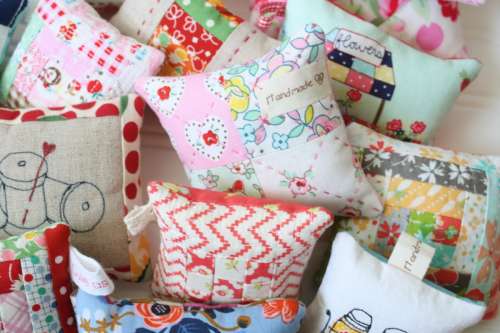 .
I chose to keep my Pinnies simple so that they only took 30 minutes or so of my time each day.  Let me tell you what.  This was such a fun challenge.  I couldn't wait to sit down and make my Pinnie every day!
.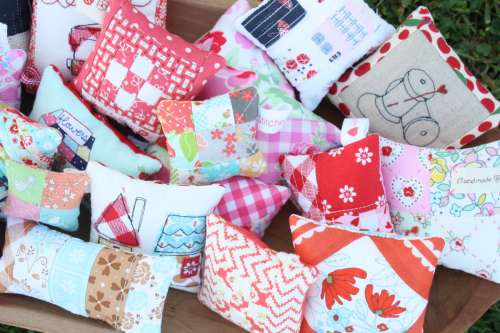 .
There is something that brings so much satisfaction in using tiny little scraps of favorite fabrics, doing a little machine or hand quilting (or not) and turning them into a darling little Pin Cushion.  It seemed almost therapeutic to me.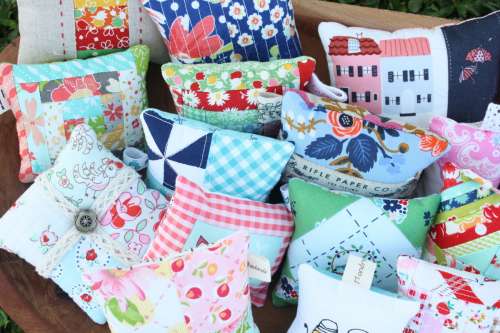 .
And they are just so stinking cute.  Who could resist them?
.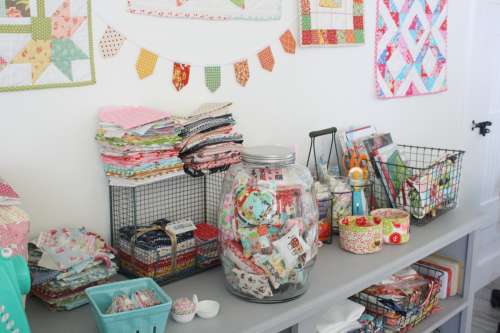 .
I put them all in a two gallon glass jar in my sewing room and just stared at them.  When I posted about them on Instagram I immediately had people message me to see if they were for sale.  So… of course I said yes because do I really need 31 Pin Cushions?  Smile!  They've been steadily going out the door to the mailbox every few days!
.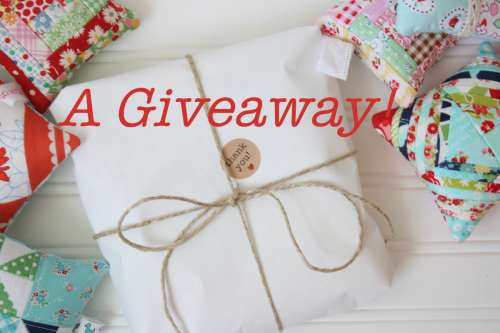 .
And now, because you're all my favorite Farmgirls I'm going to give away a little package of Pinnies to one special Farmgirl!  All you have to do is leave a comment with your thoughts about Pin Cushions!  I know some of you will have some great Pin Cushion memories!
.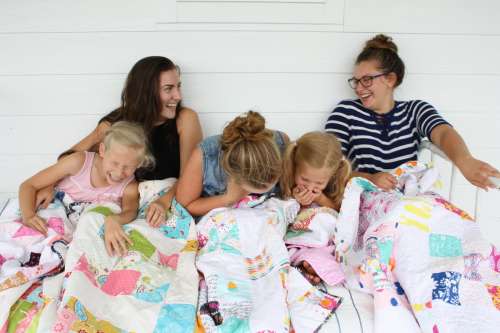 .
And to end this little giveaway post I'd like to tell you that my Summer Quilting Camp was the most amazing success and guess what?  You can read all the details in MaryJanesFarm magazine that is on news-stands right now!  I poured my heart out in the article and really shared what the Quilting Camp meant to me.  And the pictures are amazing!  Please buy yourself an issue!  The picture above sums up Summer Quilting Camp… let me tell you this much friends; it was incredible!
.
.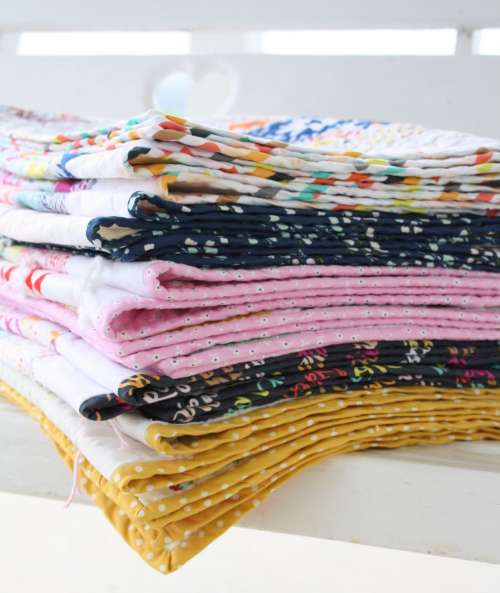 .
AND!!! For one lucky reader MaryJane has sent me a magazine to give away!  This magazine has the article that I've written about my Summer Quilting Camp, so it's a great win!  (If you comment on this blog post, you will actually be entered to win both the magazine and the Pin Cushions!)  Good luck – a winner will be announce in two weeks!  
.
Until our gravel roads cross again… so long.
.
Dori