Dear Sisters,
Happy Fall!  I just love this time of year, don't you? After all, what's not to love about no humidity, cool, crisp air, the turning of the leaves and for us beach farmgirls, that also means less crowds on the shorelines. Why it's almost as refreshing as spring except that instead of chomping at the bit to get outside, the urge to turn inwards is beginning to take over. Are you feeling the magic of Autumn, too?
When do you start to feel the urge to nest? It's usually around mid-August for me. All it takes is that first whiff of fall in the air to send me into nesting mode. I've already stocked the pantry with dry goods so I'll be ready to bake when the spirit moves me.  In the meantime I've been enjoying the off-season at the beach and flexing my farmgirl muscles at the Garden Shop where I work ( eh hem, play) part-time.
*Remind me to write a post sometime about how important it is to work at something you love. It's truly the best medicine in the world!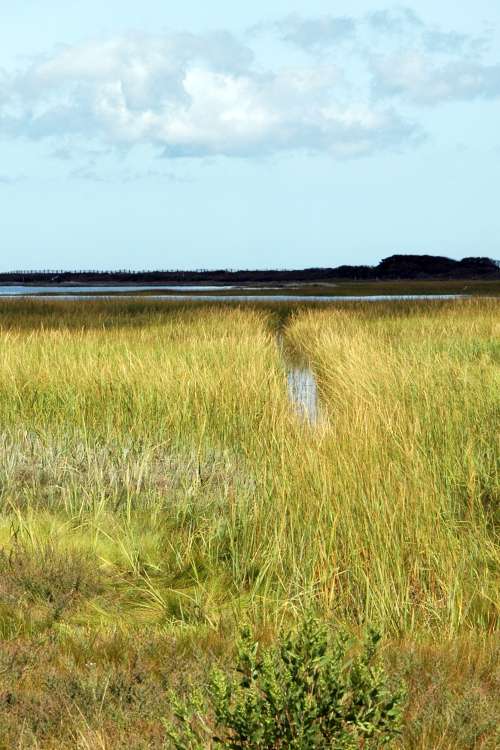 I always look forward to the subtle changes of my local surroundings in September. As summer sails slowly into fall, the marsh grass turns from a lush deep green to sunkist golden-yellow.

The road to the cottage is less active now making it easier to capture pics of wildlife and wash ashore lobster pots.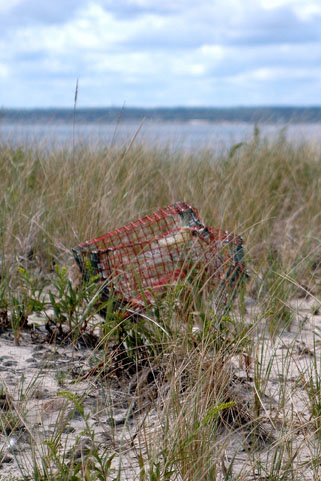 The dune grass slow dances in the sea breeze. I could watch that dance all day. Something about it is very hypnotic.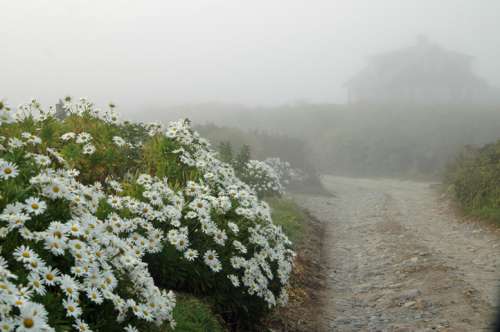 What could be better than being nestled under a favorite throw or quilt sipping something hot while watching the fog roll in or out depending on the weather? Those beautiful daisy flowers pictured above are called Montauk Daisies. They bloom in late September giving your landscape a last hurrah when most other perennials and shrubs are through flowering.
Speaking of flowering. Let's head on over to the garden shop. It's looking and feeling mighty magical right now!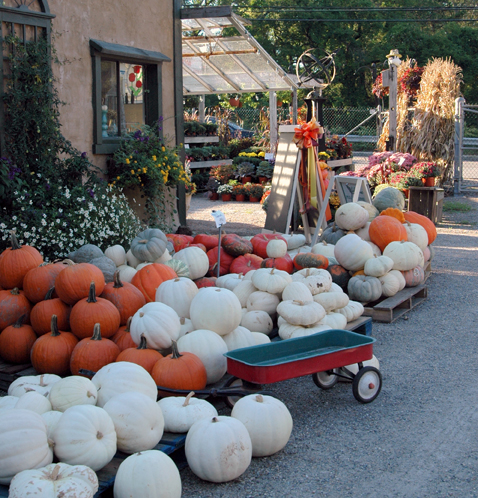 Are you a fan of the white pumpkins? They're very popular here for beach-y fall decorating.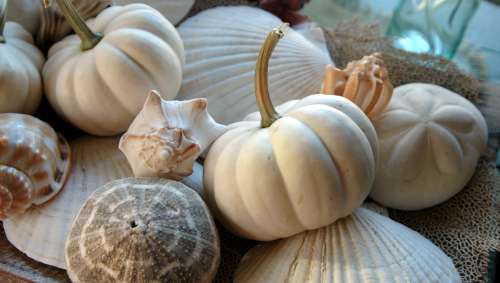 They go just perfectly with seashells and the washed out tones of coastal decor.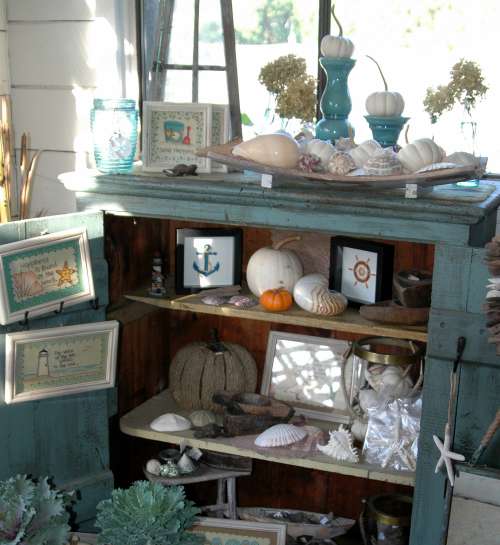 Or how about these pretty Blue Pumpkins? They look like magical pumpkins to me! The kind you might see in a fairy tale illustration or garden book. They mix well with the white and orange pumpkins too.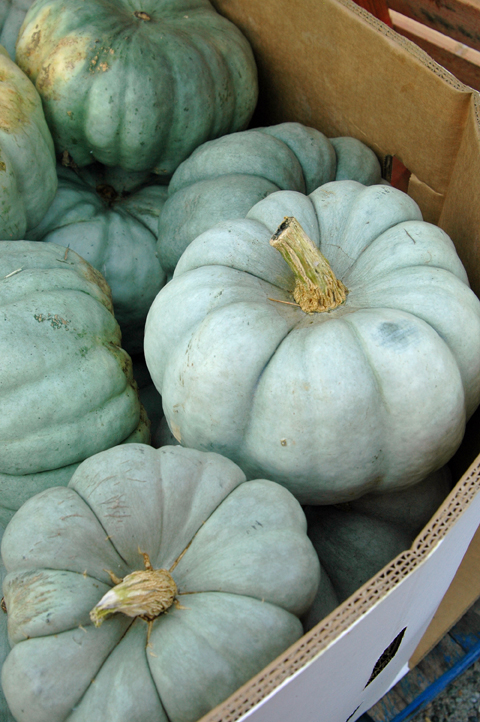 The Cinderella Pumpkins make for a fun fall statement when stacked on top of each other in a planter or front step.
The outside of the garden shop is in full fall mode and the garden girls and I have been very busy inside the shop merchandising new gift items for the upcoming holiday season.
It's starting to feel like a cozy, country store and it smells like fall too! Bags of cinnamon pine cones piled into a bucket make the whole shop smell wonderful and we keep the pumpkin spice coffee hot all day now.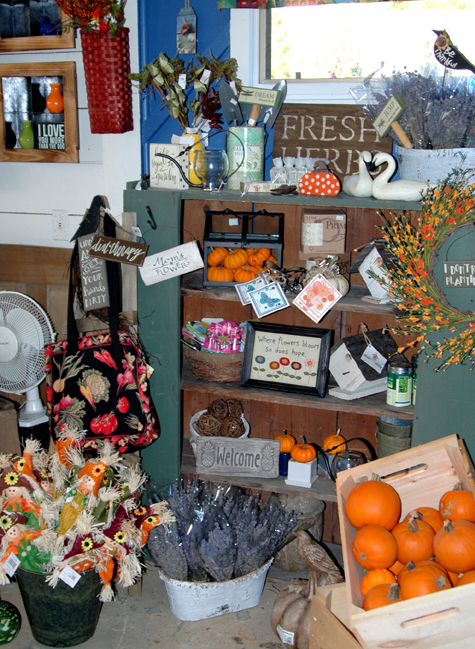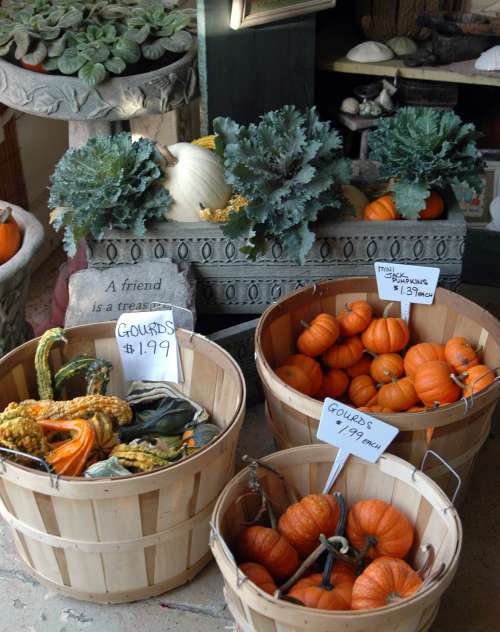 One of my very favorite things about the shop is the wood stove. Temps dipped down into the 60's this week. It's almost time to fire her up!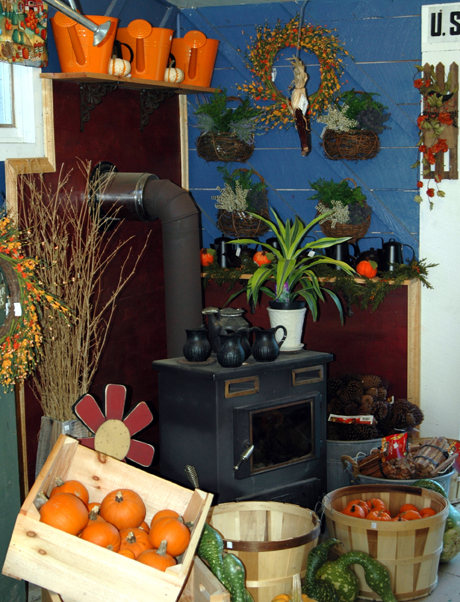 It's been so fun to play with merchandising as new locally made products arrive. And I've dusted off my handy-dandy paint brushes too! I gave a dated brown hutch a warm and wonderful makeover with Annie Sloan's ( featured in a recent issue of MaryJanesFarm ) Barcelona Orange Chalk Paint on the outside and Old White on the inside.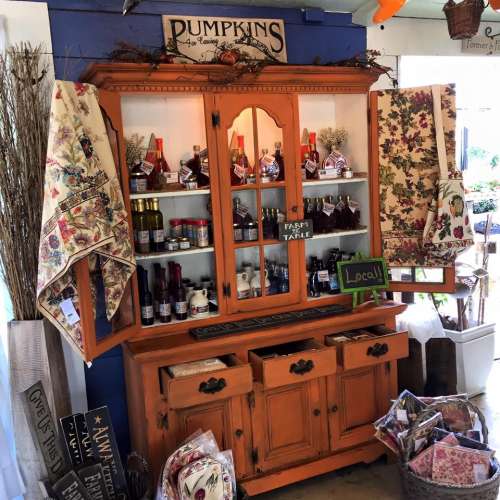 It's the perfect complement to maple products from The Warren Farm and Sugar House.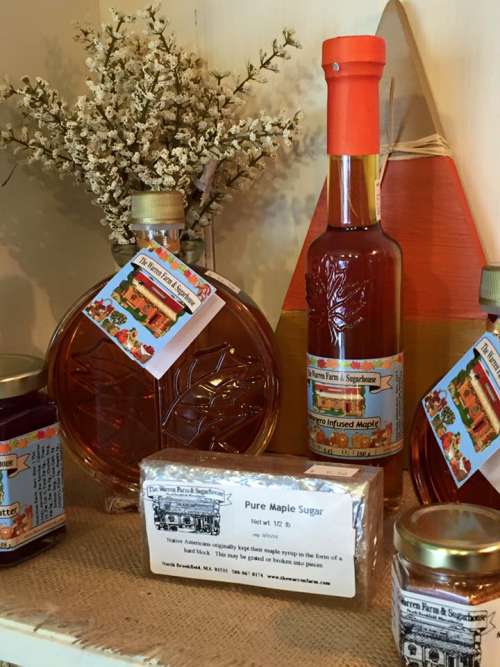 (Shameless plug coming ) And guess who's seasonal cut flowers you can find there? That's right. Yours truly.
All in all it's a magical FARMGIRL fall! So magical in fact that in the spirit of farmgirls everywhere I'm giving away one MaryJanesFarm Magazine Subscription to a lucky reader.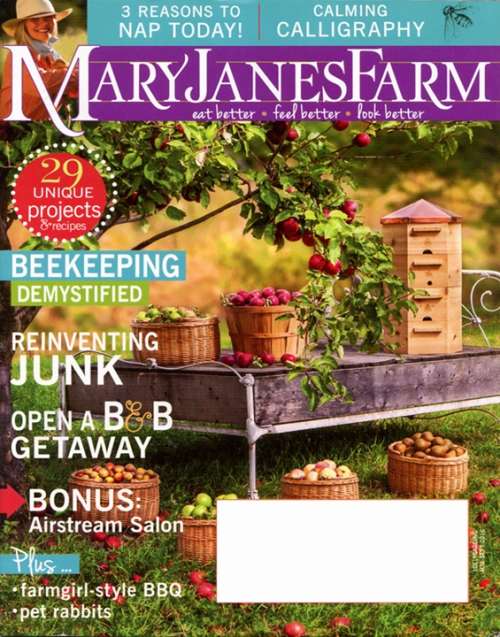 Leave a comment to enter and tell me, what's the most magical thing about Autumn to you?
Until our next shoreline visit~ Make some Autumn magic!  Flex your farmgirl muscles, create beauty, celebrate friendship and fellowship and encourage each-others talents. You'll just feel better, I promise!
BEACH BLESSINGS and Much Love!
Deb ( The Beach Farmgirl
#1199
Save
Save
Save
Save
Save
Save